Gol Airlines informed the market that Delta Airlines sold more than 5% of its shares in the Brazilian company. The deal was finalized on December 10, at the trading session of B3 S.A. – Brasil Bolsa Balcão. 32,926,025 preferred shares issued by Gol were sold.
According to the document disclosed by Gol, "the aforementioned interest was held solely for investment purposes, and Delta had no intention of changing Gol's control or administrative structure; With the exception of the divested shares, Delta does not hold any other securities or derivatives related to or referenced to Gol's shares; and Delta has not entered into any agreements or agreements governing the exercise of voting rights or the purchase and sale of Gol securities. "
"Following the current sale of preferred shares by Delta," continues Gol's statement, "Gol Linhas Aéreas is now one of the B3 Stock Exchange's most liquid shares in Brazil, with a free float of approximately 47% of total shares. outstanding and an expected average daily trading volume of R $ 200 million per day. This new level of market fluctuation is expected to place Gol as the most liquid airline in Latin America and among the most liquid of all publicly traded companies in Brazil. "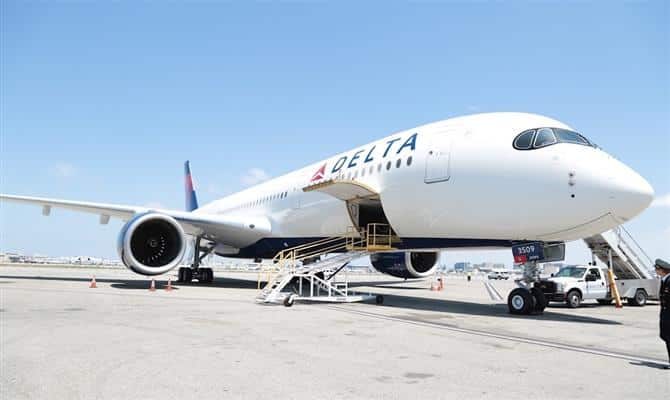 The sale of Gol's shares is part of the transition announced last September, when Delta announced that its partner in South America and Brazil would be Latam Airlines (the American will buy 20% of the Chilean group).
Gol and American Airlines, their respective Delta and Latam partners, have not yet announced their new Latin American partnering and operating strategies, but announcements are expected soon as the end dates for the Delta / Gol and American agreements / Latam is already in 2020. Latam has even announced that it will be leaving Oneworld next year, and American has already closed future reservations for codeshare flights with Latam. Latam also closed negotiations with British / Iberia, with whom it would form a joint venture, as well as with American.