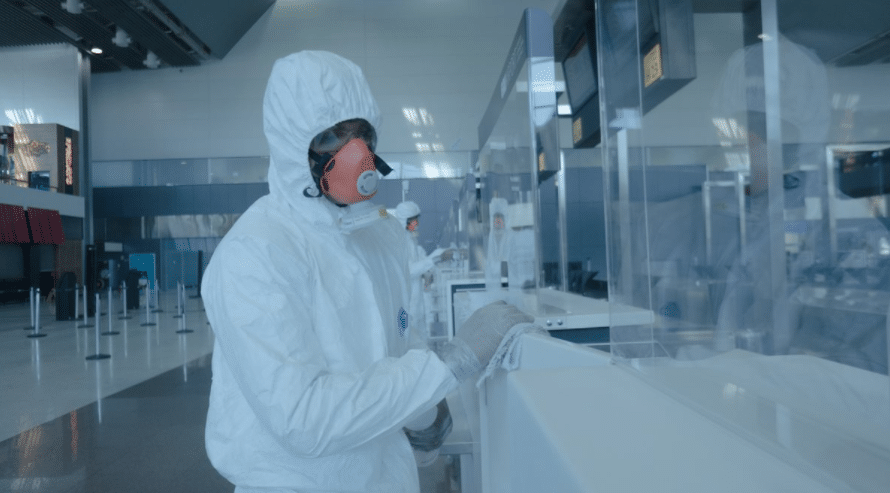 GRU is the first Brazilian air terminal certified by Airport Health Accreditation, Airport Health Accreditation, literally translated by the International Airport Council International (ACI). The council assesses the health and hygiene measures adopted to promote the safety of passengers, regulars, and employees.
According to the GRU Airport concessionaire, which manages the equipment, attention was paid to several areas and processes for the airport to be certified. Such are check-in areas, security processes, boarding gates, stores, food courts, equipment such as bridges boarding, escalators and elevators border control areas, customer service, luggage care, disembarkation, and facilities bathrooms and other living areas.
"The achievement of this important certification was only possible with the effort of everyone at Gru Airport and mainly with the help of the Anvisa team, which exercises its role as a supervisory body very well and has always helped us with the guidelines and the implementation of the best sanitary practices. To make the airport a reference in the country and an increasingly safe environment", stated the director of operations at GRU Airport, Cmte. Miguel Dau.
"The airports in Latin America and the Caribbean adapted their procedures to the recommendations of the ICAO CART and the best practices in the sector. ACI Airport Health Accreditation allows airports to demonstrate to passengers, employees, regulators, and governments that airports are prioritizing health and safety in a measurable and established way while validating their measures and processes," he said. Dr. Rafael Echevarne, Director General of ACI-LAC.
GRU Airport also guarantees that it has carried out several preventive measures, according to Anvisa guidelines.