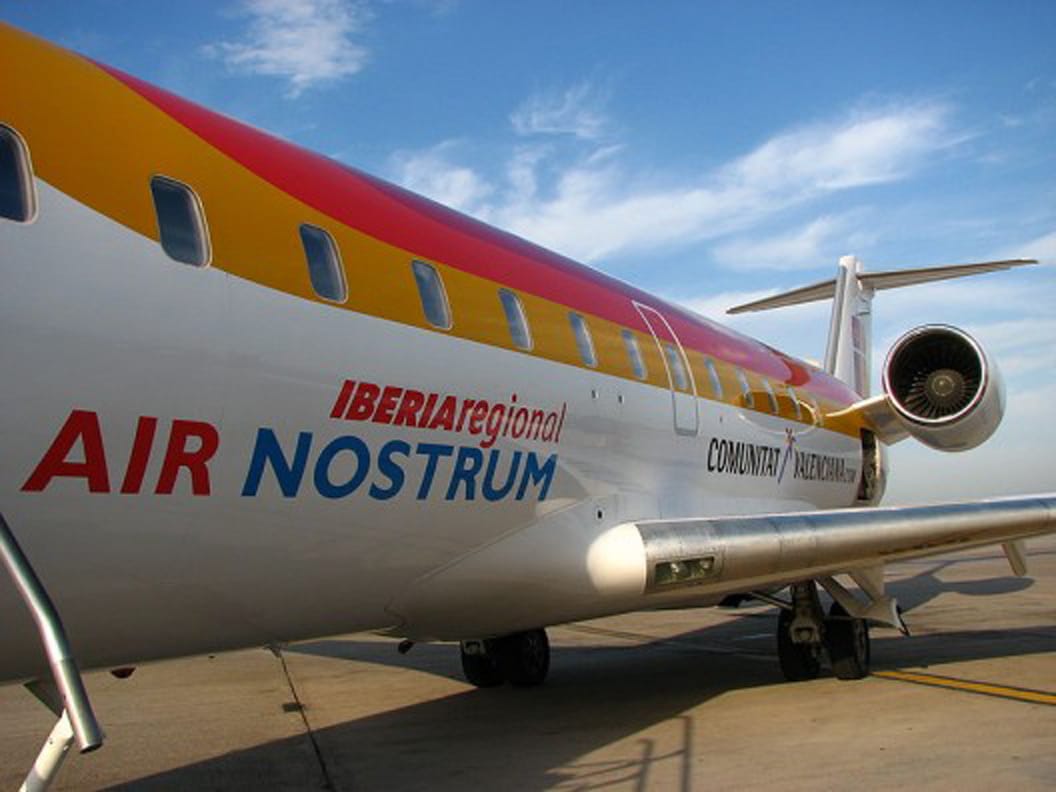 The regional airline Air Nostrum, from Spain, should start domestic flights in Brazil in the second half of this year. The forecast was made by ANAC, the country's civil aviation agency. Headquartered in Valencia, Air Nostrum was founded in 1994 and since 1997 has operated as a Iberia  franchise, displaying the painting of the largest Spanish airline on its planes. With a fleet of 50 aircraft, the regional company has the Canadian CRJ jet as its main model in addition to a dozen ATR turboprops. The company is affiliated with the Oneworld alliance.
However, the Brazilian aviation agency did not detail the information. In its short statement, ANAC only revealed that Air Nostrum executives were meeting with the agency and that after receiving authorization to fly in Brazil, the new company will adopt another name and focus on its operations in the regional market.
Deregulation
The Brazilian government has decided to open the country's aviation market to foreign groups since last year. Until then, it was not possible to have control of airlines in Brazil, but a law passed by Congress changed this condition and it is now possible for foreign companies to open branches without the need for Brazilian partners.
However, the opening movement has not yet had an effect. Despite the interest of some groups, such as the Spanish Air Europa, no new airline started flights in the country. Globalia, the group that owned the airline until it sold it to IAG (a holding company that controls Iberia and British Airways, among others) even announced the opening of a company in Brazil, but since then there has been no known advance of this initiative.
Other companies have admitted an interest in flying domestically in Brazil, however, bureaucracy and high tax costs seem to hamper any project, despite the government's efforts. Commercial aviation in the country has been experiencing an opposite moment, with the merger and purchase of smaller companies. Last year, the regional Passaredo and MAP merged to form VoePass while small TwoFlex, which was exploring low-demand routes with its Caravan turboprops in partnership with Gol, ended up sold to Azul earlier this year.
The Brazilian market also saw Avianca, the country's fourth largest airline, disappear in the first half of 2019, engulfed by billionaire debts. As you can see, opening an airline in Brazil is not just a matter of foreign capital.