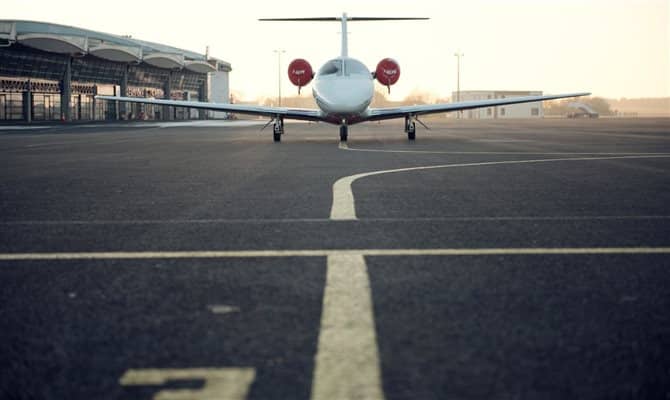 The International Air Transport Association (IATA) warned that the aviation sector would face a "harsh winter" and urged governments around the world to continue providing relief measures as the COVID-19 crisis continues. According to the entity, airlines are expected to record a loss of $ 84.3 billion in 2020, and the government's financial relief is the lifeline for many airlines.
Most airlines make money in the northern hemisphere's summer season, while the winter season, even at its best, is a struggle to remain profitable. For example, the 2019 net profit margin for European airlines followed the typical seasonal pattern and was 9% and 17%, respectively, in the second and third quarters (northern summer). But it started at -1% in the first quarter and ended the year at 2% in the fourth quarter (northern winter). The winter season will be even more challenging amid the recovery of COVID-19.
INTENT TO TRAVEL
A public opinion poll in the first week of June 2020 showed greater caution among travelers when returning to travel. Only 45% of the interviewed travelers intend to return to heaven a few months after the pandemic has disappeared. Another 36% said they would wait six months. This is a significant change from April 2020, when 61% said they would travel again a few months after the pandemic, and 21% said they would wait about six months.
"People are returning to heaven, but the uncertainty horizon of the COVID-19 crisis is extending. The forwarded reservations have fallen, and people are making reservations closer to the travel date. Northern hemisphere airlines depend on a strong summer season and a predictable reserve curve to overcome them during the lean months. But none of these conditions are in place, and airlines will need continued help from governments to survive a difficult winter. Airlines will need a lot more flexibility to plan schedules around these changing consumer trends. Financial and operational flexibility means survival," said Iata's general director and CEO, Alexandre de Juniac.
Iata highlighted four key areas in which governments could help airlines: extend the exemption from the rule for using slots in international airport guidelines, ongoing financial assistance, extensions to salary subsidies and corporate tax relief measures, and avoid increasing charges.
"Every day, we see more people traveling. This is good for the economy. The numbers are moving in the right direction, but we are nowhere near normal or sustainable levels of activity. Financial relief measures are still desperately needed. And policy relief measures such as waiving the use of slots remain critical. Governments need to grant this by the end of July at the latest to provide at least that certainty for this plagued and battered industry," concluded de Juniac.