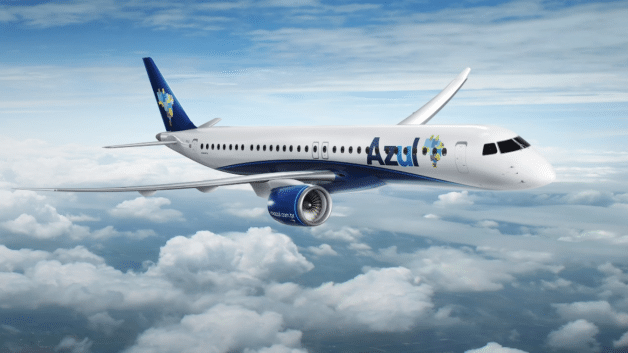 Today consolidated as the airline that serves more destinations in Brazil, flying to 105 cities, Azul began five years ago its career in the international market. The company's first flight out of the country was the stretch between Viracopos (Campinas) and Fort Lauderdale, Florida, USA, which began on December 1, 2014 and is currently one of the most sought after frequencies by Brazilian tourists. travel to Miami.
It was a bold start and required major investments, such as the acquisition of the large Airbus A330-200 jets and later the redesigned A330-900neo model. Until then, Azul operated only Embraer aircraft and ATR turboprop aircraft – the A320neo were incorporated only in October 2016.
Five years later, Azul's flight between its main hub in Viracopos and Fort Lauderdale has accumulated significant numbers. During this period, the airline performed more than 11,000 flights on the stretch and carried a total of 2.5 million passengers, similar to the population of Jamaica.
Adding all the trips on this route, the A330s of the company traveled without registering a single incident over 75 million kilometers. Such a distance is equivalent to 1,871 rounds of the Earth or something close to a round trip to Venus or 195 flights to the Moon.
Shortly after its debut in Fort Lauderdale, on December 15, 2014 Azul started to fly between Viracopos and Orlando, a city in the USA that is currently also served by the company from Belo Horizonte (MG) and Recife (PE). Later, in late 2017, the company launched the stretch linking Belém (PA) to FLL.
Azul's international network currently serves a total of 10 destinations from five cities in Brazil (Campinas, Belém, Porto Alegre, Recife and Belo Horizonte). In addition to flights to the US, the airline also has flights to Lisbon and Porto (in Portugal), Cayenne (French Guiana), Montevideo and Punta del Este (Uruguay), Buenos Aires, Cordoba and Bariloche (Argentina).
Asked if it intends to open new international flights, Azul replied that it is too early to speculate about this due to the unfavorable economic moment that the country faces. Meanwhile, the company remains in third place among Brazilian airlines with more flights abroad, behind LATAM Airlines Brasil, which flies to 26 overseas destinations, and Gol, which serves 15 cities outside Brazil.