This week continues to be full of news, some good, some bad, which reflect enormous volatility in the world economy and, especially, in the airline industry. According to information from people close to the company, another novelty should be announced tomorrow: the completion of the purchase of Twoflex by Azul.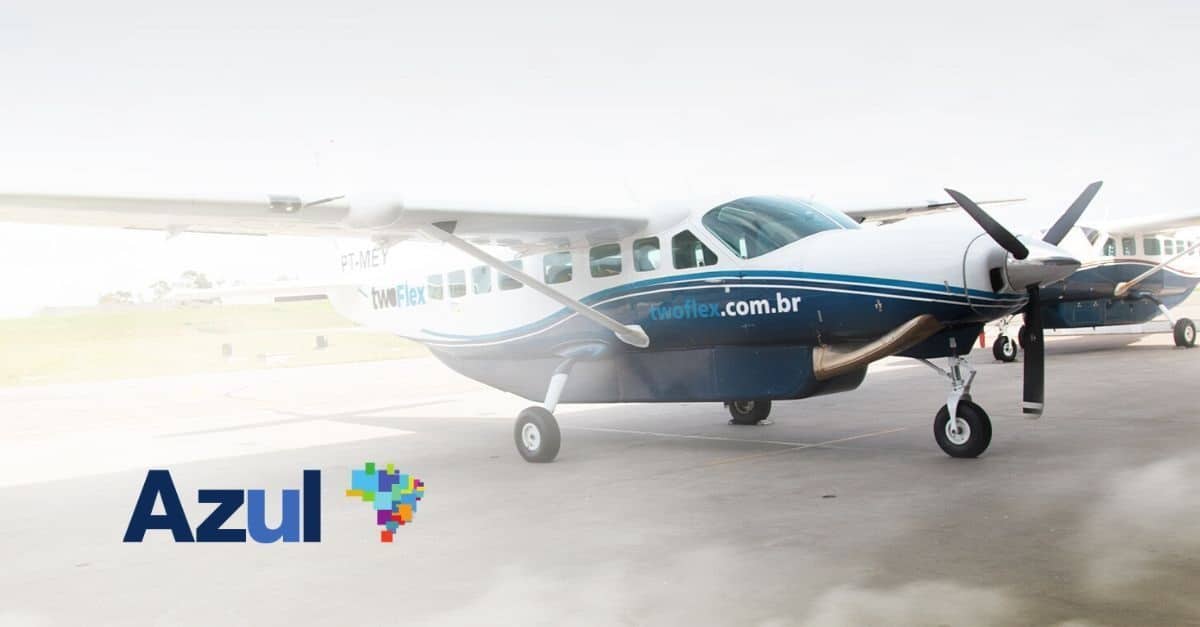 When Azul announced the deal in January 2020, few imagined that the covid-19 would become a pandemic and have a devastating effect on the airline industry. At the time, John Rodgerson, CEO of Azul, said that "TwoFlex's Cessna Caravan aircraft would be the most appropriate way to reach smaller cities and communities", where Brazil's third largest airline did not operate, despite its 114 destinations in the country.
The fourteen slots in Congonhas and the small regional air cargo division were also attractive, but one of the biggest gains was in Gol's withdrawal from regional operations, since, at that time, Two had been closing a series of contracts to operate inland. from states like Rio Grande do Sul and Paraná using the versatile Cessna.
With strategy, Azul registered a binding offer for the acquisition of TwoFlex, in the amount of R $ 123 million and closed the deal.
Now, four months later, the scenario is completely different and Twoflex has become, more than before, strategic as an inducer of passengers from the interior to feed Azul's routes at a time when demand has dried up and will take time to return. In addition, the trend is that companies will return with very reduced operations in the coming months, so the operation in central airports, such as Congonhas, is crucial and, therefore, Two's slots will make even more difference in Azul's life.
More about Twoflex
Over the years, the company has built a solid base in regional aviation, connecting smaller cities to major capitals across the country, operating scheduled passenger flights on its own or under contracts, in addition to charter and cargo flights.
Before the pandemic, TwoFlex offered regular passenger and cargo services to 39 destinations in Brazil, of which only three regional cities are served concurrently by Azul. In addition, the company also has 14 daily departure and arrival times at the auxiliary runway in Congonhas, the country's main domestic terminal.
Its fleet consists of 18 own Cessna C208 Caravan aircraft, a flexible single-engine regional turboprop with a capacity for nine passengers.