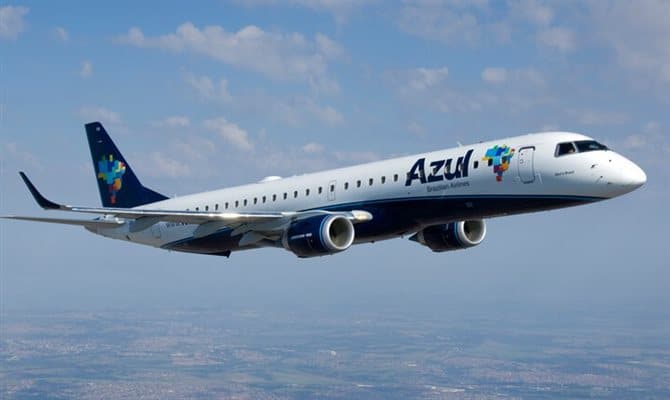 Azul Airlines announced on Thursday (23) that it will resume operations in 9 more cities in Brazil. the cities chosen to go back to operating are Londrina (PR), Foz do Iguaçu (PR), Navegantes (SC), Marabá (PA) and Fortaleza (CE) as of May 4. Then, on the 11th, Chapecó (SC), Teresina (PI), São José do Rio Preto (SP) and Sinop (MT) will again receive company aircraft.
"We continue to operate our essential network in several locations, while still offering air transport, a service so important for the country. We will operate again in these cities and we want to continue guaranteeing connectivity to our customers, a brand of Azul", points out the manager General of Mesh Planning at Azul, André Mercadante.
The essential network, coordinated with regulators and other airlines, has frequencies with the Airbus A320, with a capacity for 174 Customers, Embraer's jets, for up to 136, the ATR 72-600, which hold up to 70 seats, and single-engine turboprops model Cessna Gran Caravan, with capacity for nine passengers.
Azul had recently announced the resumption of flights in Boa Vista (RR), Santarém (PA), Altamira (PA), and Macapá (AP).
The suspension of flights was a consequence of the worldwide pandemic of the COVID-19, a virus that affected the economy and the aviation sector and has been dragging its effects for at least a month no0w. Airports closed, countries forbid foreigners to arrive and citizens to board.