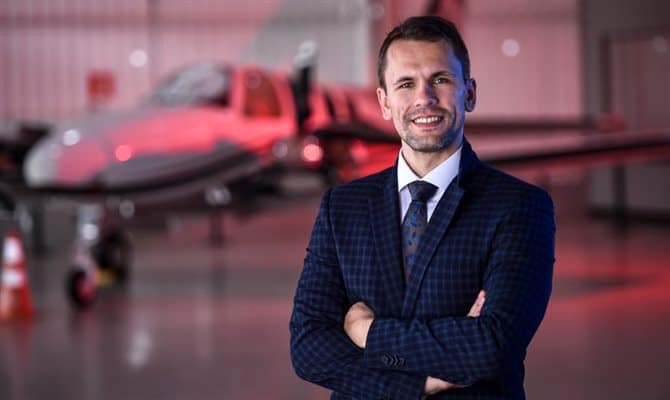 Flapper, a private flights company from Minas Gerais, is participating in the search for Brazilians abroad. The search for private jet flights and corporate planes with transcontinental reach is reaching a record level, mainly by embassies, travel agencies, brokers and government institutions. In line with local air taxi operators, Flapper forecasts high demand for flights in general aviation in the coming months.
"There are countless missions to bring Brazilians from abroad," says Flapper CEO Paul Malicki. "Requests vary from passengers disembarking from cruises, requests from embassies or requests from governments," continues the executive. The company also strengthens the high demand for foreign prisoners in Latin America. "We have received a large number of requests from European citizens who are banned from flying in South America. Together with local authorities, we have built special corridors and temporary permits to allow them to reach their final destinations," added the CEO.
When analyzing the segment of international customers who requested flights to / from Brazil, the number of orders from Flapper in the first three months of 2020 increased by 69%, compared to the same period in 2019. Long-range business jets and airline planes dominated demand, accounting for more than 50% of all orders.
Aeromedical flights and Brazilian tourists and businesspeople returning from Europe, USA and Peru are particularly popular and account for more than half of all international orders. Cuzco-São Paulo and Lima-São Paulo were the most popular international routes, while São Paulo-Rio de Janeiro remained the most popular domestic route.
Flapper is a transportation network company (TNC) headquartered in Belo Horizonte, Brazil. Flapper operates a private aviation marketplace which provides per-seat bookings as well as whole aircraft charters.
Flapper was established in early 2016. The idea of an "Uber of Executive Aviation" was conceived of by Arthur Vizin, Iago Senefonte, and William Oliveira, all employees of Russian fintech startup Qiwi, who together founded the company with CEO Paul Malicki.
A passenger can book a seat through a smartphone app, which also enables users to charter an entire plane or helicopter on demand. Users select their departure and destination, number of seats, travel time and the best time for flights. Users can also check each aircraft's certificates of airworthiness and maintenance, verify their aeronautical and civil liability insurance, and verify each company's certification by the National Civil Aviation Agency of Brazil.