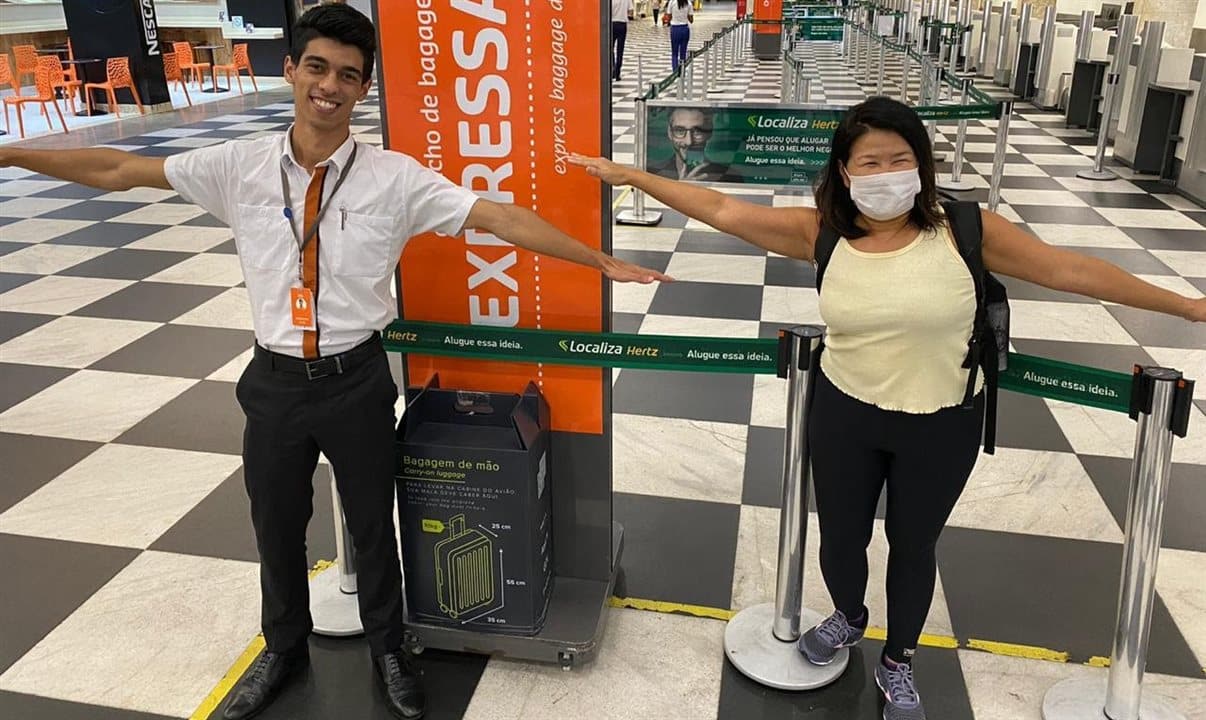 Started on March 23, the Gol Commitment campaign, which offers tickets to health professionals who need to travel around Brazil to provide care to patients with the new virus and those suspected of contamination, transported, until the 30th, 47 people free of charge to different national capitals and municipalities.
The ten most used stretches were Guarulhos-Vitória (4), João Pessoa-Brasília (3), Congonhas-Galeão (3), Vitória-Guarulhos (2), Congonhas-Santos Dumont (2), Florianópolis-Confins (2), Guarulhos-Fortaleza (2), Congonhas-Porto Alegre (2), Juazeiro do Norte-Guarulhos (2) and Guarulhos-Galeão (2).
The ten main origins: Guarulhos (10), Congonhas (7), Galeão (4), Foz do Iguaçu (3), João Pessoa (3), Florianópolis (3), Juazeiro do Norte (2), Curitiba (2), Vitória (2) and Goiânia (2).
The ten most popular destinations: Guarulhos (9), Galeão (7), Vitória (4), Brasília (4), Porto Alegre (4), Santos Dumont (3), Curitiba (2), Confins (2), Belém ( 2) and Congonhas (2).
All healthcare professionals can benefit from the initiative and fly with Gol, paying only the boarding fee. Advance ticket reservations are not allowed. Interested parties must arrive at the airport two or three hours before the flight and look for the VoeGol store to request boarding, which is made subject to availability of a seat. Showing the professional card validated by the regional council of the category is essential, as well as a letter proving the need for the trip.
For more information about the campaign, visit https://www.voegol.com.br/compromissogol?br=banner2=&of=compromissogol.
The step taken by Gol Airlines is important during crisis times. Health professionals are necessary to combat the COVID-19 virus, as well as taking care of the population, especially people in the risk groups, such as people over 60 years old and people with respiratory problems. It is important to respect and thank those professionals who are in the front lines against the virus, and Gol has shown that with such action.