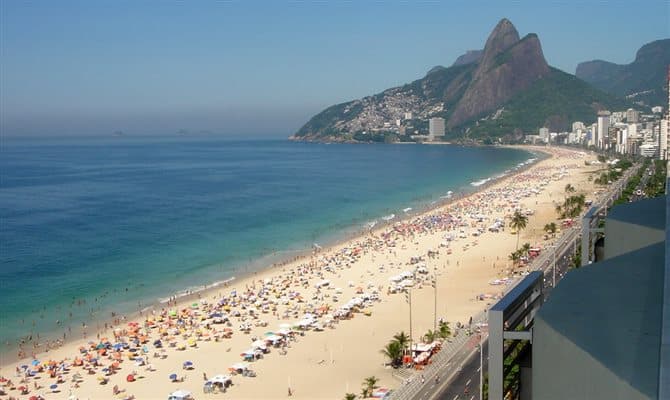 The Expedia Group revealed data on the habits of domestic and foreign travelers to Brazilian destinations in 2019. While international travelers spend more and stay longer, those traveling within their own country are more likely to use their smartphones. The survey reveals an increase in Brazilian tourism with increases of 20% in trips to São Paulo and Rio de Janeiro compared to 2018.
"Brazil is experiencing a time of economic recovery and growth in travel to many of its destinations. But to fully exploit this opportunity, it is necessary to know the different types of travelers and their habits. This is the main objective of the Expedia Group here: that our partners are always well prepared and equipped with information to better serve those who visit Brazilian cities ", commented Area Manager for Brazil of Expedia Group, Raquel Lima.
Preferred destinations
São Paulo and Rio de Janeiro continue to be the most sought after cities by both Brazilians and foreigners. But, starting from the third place, the preference changes, with international tourists preferring smaller and traditionally tourist cities, while domestic displacements are mainly directed to the capitals. Check out the five most popular cities according to the origin of the traveler in 2019.
Domestic travelers
São Paulo
Rio de Janeiro
Brasília
Fortaleza
Curitiba
International travelers
Rio de Janeiro
São Paulo
Búzios
Foz do Iguaçu
Salvador
Travel behavior
Travelers from outside the country usually spend more on accommodation, with an average daily rate of US $ 30 higher than that paid by domestic travelers. Porto de Galinhas, São Paulo, Angra dos Reis, Rio de Janeiro and Foz do Iguaçu are the destinations with the highest average daily rate paid by this audience, while Curitiba, Recife, Manaus, Belém and Goiânia have some of the lowest average values.
International travelers also plan trips in advance, making the reservation an average of 31 days before travel, against 18 for domestic travelers. They also stay on average one more day in the destinations they visit.
Platform and packages
Even though they spend more, foreigners still prefer more traditional booking methods: only 22% of them do it by smartphone, while among domestic travelers the percentage rises to 41%.
On the other hand, those coming from outside Brazil are more likely to book travel packages (flight + accommodation): the international demand for them is 4 times greater than that of domestic travelers, considering the proportion in relation to the total booked.
Origin and time of trip
The countries that most sent travelers to Brazil in 2019 were the United States, Argentina, the United Kingdom, Chile and France. But there are other markets that grew and approached these during the year: United Arab Emirates, Portugal and Colombia are countries of origin where the demand for trips to Brazil has doubled or was close to that, compared to 2018.
While domestic travel is evenly distributed throughout the year, international travel presents different behaviors. In the case of Argentina and Mexico, 50% of demand was concentrated in the first three months of the year. Travel from France, on the other hand, peaked in August, while 25% of those from Germany chose November and December to come to Brazil.