In March 2021, the Iberostar Group will launch its own airline, World2Fly, to start operations aiming at the summer of next year in the Northern Hemisphere. According to the president of World2Meet (W2M), operator of the Iberostar Group, Gabriel Subías, World2Fly has already signed a contract for two new A350s and is negotiating an A330 (negotiated with another airline) to join the fleet.
Operations should start between Spain and three destinations in the Caribbean, where the group has resorts: the Dominican Republic, Cuba and Mexico. The company must also have departures from Portugal and it is a desire of Subías to have a flight to Salvador, where Iberostar has two resorts.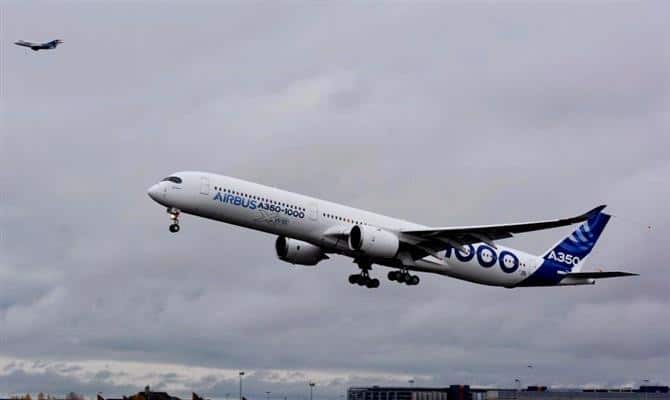 A big fan of the destination (he has already spent nine carnivals in the capital of Bahia), the president of World2Meet said that he will still start studies for the flight to Salvador. That is, for now it is just a wish. "It is a wonderful destination, but one that requires a lot of promotion and greater work, as the perception of Brazil in Europe is still of a country with risks and insecurity, which I consider totally unfair. But to remove this image, a bigger promotion (than for the Caribbean) is needed ", he said.
World2Fly will act only on long-haul flights, keeping an eye on travelers on vacation between Europe and the Caribbean, and possibly Brazil.
BACK TO ORIGINS
Subías worked at Iberostar from 1987 until 2006, the year in which all parts that were not connected to the resorts (such as operators and the airline) were sold to Carlyle. He went to the bottom to play Orizonia and stayed there until 2010, after Carlyle bought the Brazilian CVC, but without Orizonia in the negotiation. Gabriel then went to Grupo Barceló, where he stayed until the end of 2019, when he received an invitation from Miguel Fluxá, owner of Iberostar, to run the World2Meet project, which from a bedbank is becoming a new conglomerate of operations within the chain hotelier, including airline company (World2Fly), operator (the brand will be defined soon) and a TMC (the group has just bought Viajes Dos, in Spain, to work on business trips and events).
According to Subías, W2M is still analyzing new businesses, such as a circuit operator in Europe and a new network of leisure agencies. And hiring new directors for each unit, especially the airline, which is less than a year from launch.
The creation of the airline and these other companies revives in the Iberostar Group the project of the 1990s, when it had Iberojet, Turavia, Via Tours and other brands, forming a group with airline, receptive, stores and operator, in addition to hotels. But now the project is bigger and with more quality, according to Gabriel Subías.
"Today, the tourism scenario is different. Before, we had the strength of the store chain and that's it. Now, we have a cutting-edge technological platform, more dynamism in contracting hotels and suppliers, a more comprehensive operator and more quality. See that we are going to launch the aircraft with two new A350s, straight from the factory, a modern aircraft and zero kilometers ", he explains. "Our network today is more sophisticated," he says.
The operator, according to him, will operate in the general sale of sun and beach products, with a focus on the Caribbean, and on large journeys, which are more complete circuits, which may involve luxury, but not necessarily, and which have an average ticket around three thousand euros per passenger.
BRAZIL
Last year, World2Meet had a sale of 800 million euros, especially in the hospitality trade. The company already has bases in Spain, Portugal, Mexico, Cuba, Dominican Republic, Egypt, Turkey, Morocco, Bulgaria, Dubai and Thailand, in addition to a strong reception in Spain, serving mainly Europeans.
In Brazil, W2M already sells to operators, such as CVC, and to OTAs, and according to Subías the goal is to expand partners here. With about 300 thousand hotels in its portfolio, the company is still analyzing whether it will serve travel agencies in the country. "I arrived on February 15th and soon after the pandemic came, so we are still studying projects that were there before, such as the operator of circuits, and other opportunities. But we are going to expand business with Brazil, "he said.
PANDEMIC
The crisis caused by the covid-19 will lead the company to sell this year 25% of the total of 2019, or 200 million euros.
"Since June, we are feeling a recovery, we have reached 45% of pre-pandemic sales, but we have felt two trends: much more cancellations and sales to the country itself. Mexicans traveling in Mexico, Spaniards in Spain and so on. We are working, but not growing … But as travelers feel more secure, we believe in the immediate resumption of leisure products ", concludes the executive, promising to visit Brazil as soon as possible to continue the projects with the Parents.