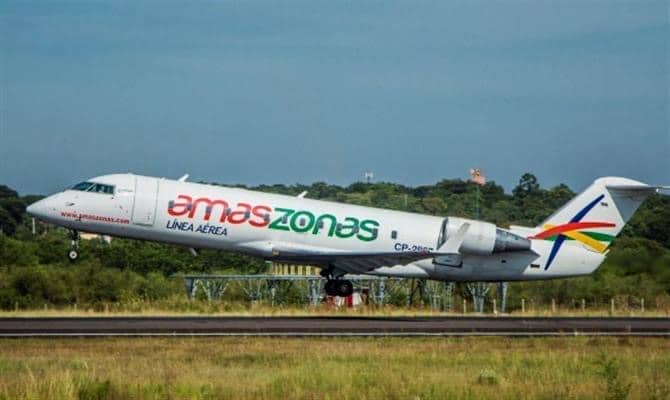 On the 21st, Amaszonas Línea Aérea will start operating the flight that connects São Paulo, through Guarulhos airport, to Santa Cruz de la Sierra, in Bolivia. The route starts with two weekly flights and will gradually be increased until reaching daily flights beginning in November.
The itinerary will be made with the Embraer E190 jet and is understood by the company as a good connection option for travelers looking for destinations like La Paz and Cochabamba.
From the 21st until the end of September, the flight leaves São Paulo towards Santa Cruz de la Sierra on Mondays and Thursdays at 2:40 pm. The return route is also scheduled for Monday and Thursday at 9:40 am.
In October, the itinerary will be carried out on Mondays, Wednesdays, Thursdays and Fridays. In November and December the routine will be daily, always leaving at 4:50 pm.
URUGUAY
Amaszonas Uruguay also starts operating this month connecting São Paulo to Montevideo. The flight will be completed every Saturday in September and October, departing at 7:00 pm, with an Embraer E190 jet.
It is worth remembering that Amaszonas flights have domestic connections with Gol Airlines.