Following the appointment of Arjan Meijer as president and CEO in June, Embraer is making a series of strategic leadership appointments in its global commercial aviation team. Martyn Holmes was appointed Embraer's chief commercial officer. Holmes, who joined the company in 2012, is stepping down from his previous role as director for Europe, Russia, and Central Asia. The executive will continue to be based in Amsterdam, the Netherlands, Embraer's headquarters in the region, and will report to the president and CEO, Arjan Meijer.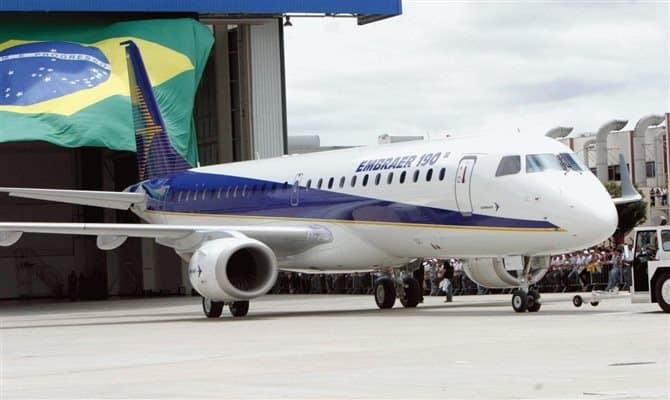 Cesar Pereira was appointed director for Europe, Middle East, and Africa at Embraer, moving from Singapore to the Amsterdam office. Pereira has held several senior positions in market intelligence, product development, and sales engineering during his 17-year career at Embraer.
Raul Villaron leaves his role as director for the Middle East, Africa. He goes to Singapore to take over as director for Asia-Pacific, taking care of Embraer's commercial aviation for the entire region, which does not include China. Villaron has been with the company for 15 years and, before his current appointment, he was Marketing Director for Europe, Middle East, and Africa region. Guo Qing remains Embraer's director for China.
Mark Neely was appointed Embraer director for the Americas. In this role, Neely will cover both continents from his base in the United States. Neely has been with the company for ten years and was previously Regional Director of Sales for North America.
"These moves are part of Embraer's strategy to take advantage of and cross-pollinate our global experience, working closer to our customers and partners as we navigate these challenging times," said Embraer President and CEO, Arjan Meijer.
"We have a diverse and world-class sales team worldwide, led by experienced people. Embraer's E-Jets and E2 aircraft family are very well positioned to provide airlines with flexibility and competitive advantage as we emerge from this global crisis. Despite these unprecedented times, we still see real market opportunities for E-Jets and E2, the most efficient and environmentally sustainable single-corridor aircraft available, "said Embraer CCO Martyn Holmes.
In another consolidation within the commercial aviation business unit, Simon Newitt will add asset management responsibility to his current role, becoming Director of Contracts and Asset management at Embraer, also reporting to Arjan Meijer.