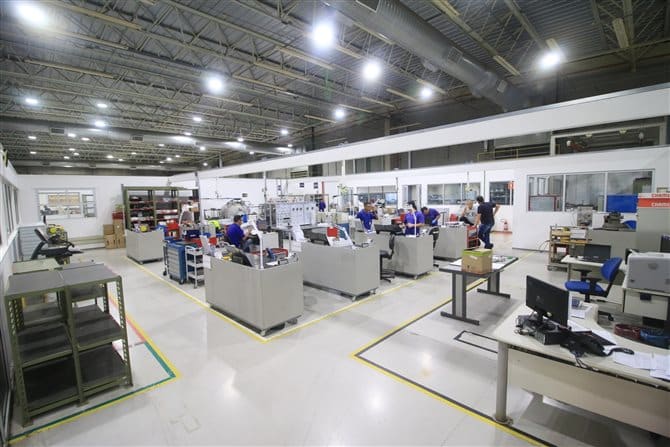 The Latam Maintenance Center in Brazil (MRO), located in São Carlos (SP), started on the 13th, the official production of acrylic masks for hospital use to support the current demand for safety equipment of the medical teams that are working in combating COVID-19. In principle, around 400 masks per month can be donated.
"In this global health crisis that we are experiencing, it is gratifying to be able to contribute to coping with the disease, especially when it comes to supporting those who are at the forefront of combating COVID-19, the teams of doctors and nurses, who must always be protected. With the structure and knowledge that our teams have in our Maintenance Center, it is our role to change part of our scope of work to support hospitals at a time like this", stated the maintenance director of Latam Airlines Brasil, Alexandre Peronti.
For production, the company directed part of its operation, relying on the knowledge of employees specialized in plastic components, tapestry, and chemical engineers. The company's maintenance area is also producing fabric masks for its employees following the instructions of health authorities.
Protection
Designs for 3D-printed face shield components have also begun to circulate online, and some companies and individuals are producing them and sending them to hospitals. More conventional processes like die-cutting and slicing lengths of foam are much faster and cheaper; he adds: "We need very high volumes."
Stay at home all the time unless you need to leave for essential items, like groceries.
If you are on an essential errand, wear a cloth face mask and keep your distance from others (about 6 feet). Avoid groups of people.
Cover your mouth and nose when you sneeze or cough (into your elbow or use a tissue).
Wash your hands with soap and water for at least 20 seconds. Frequently. You can use hand sanitizer with at least 70 percent alcohol if you're on the go.
Clean and disinfect areas frequently-touched surfaces