from Man's Journal
World-class Museums, Graffiti Mazes, and Brazilian Rhythm: The 4-day Weekend in São Paulo
If you somehow blended New York City's park-dotted concrete grid with Los Angeles' traffic-jammed sprawl, you might end up with São Paulo. But even then, you could never match Brazil's largest city. For one, Brazilians are inimitable, with their loose hips and hospitable joie de vivre (or malemolência, as they say in Brazil). But you get the idea: São Paulo is enormous—an invigorating kind of enormous, an infinite possibilities kind of enormous. And this is the São Paulo travel guide to enjoy yourself as much as possible over a four-day weekend.
About that: Because São Paulo is so huge and so dense, it's difficult to prescribe back-to-back-to-back activities. You won't run out of things to do in "Sampa," nor things to eat and drink—but you will want time to breathe between it all. That's why our weekend itinerary focuses on flavor instead of history. Paulistas wouldn't want you to rush. They want you to savor.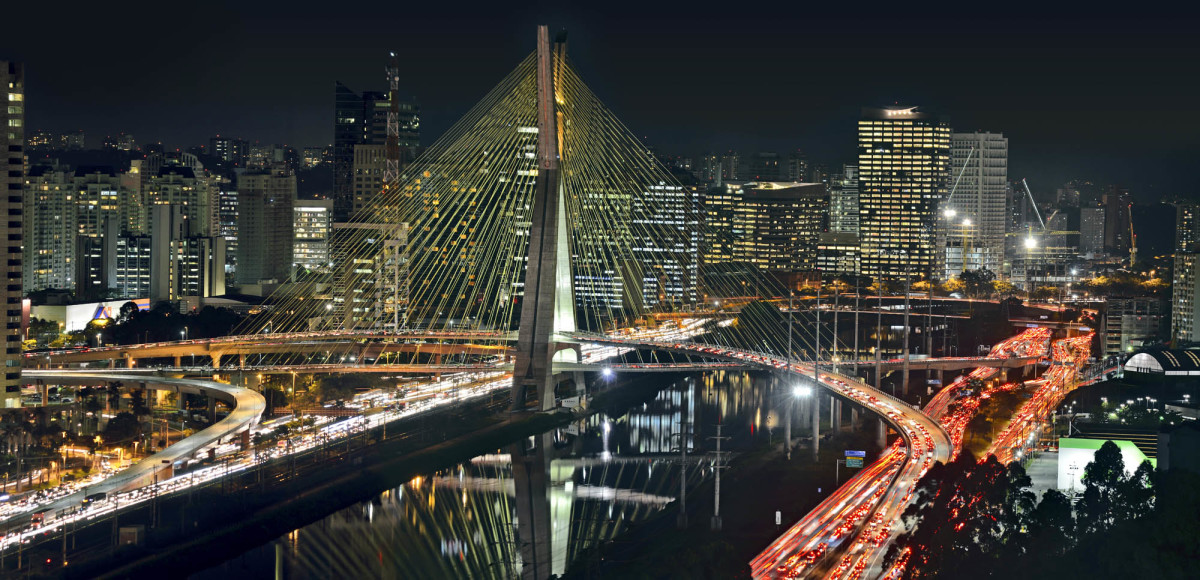 São Paulo Travel Guide: Where to Stay
If you zoom to the center of São Paulo, you'll notice the following neighborhoods all clustered together:
Pinheiros,
Vila Madalena, and
Jardins.
You're okay to stay in any of these spots. If you want bustle and commerce, stick with Jardins, close to Avenida Paulista. (Lots of business travelers will stay over here. It also has the largest concentration of hotels, by far.) Try the Tivoli Mofarrej for its lush rooftop pool and luxe suites. If you prefer a more neighborly, livable locale, the Guest Urban Hotel in Pinheiros will feel like you're settling into the guest room of your cool aunt's house.
Thursday:
Start your visit on a laidback note, and head for some drinks, Brazilian cuisine, and live music at Bar Boca de Ouro in Pinheiros. You have to order the bolovo—a boiled egg inside ground beef, then breaded and fried. (Consider it life experience. Or order the oxtail instead.)
Friday:
Morning
Fuel up at Padoca do Maní, in Jardim Paulistano, with an open-faced sandwich on fresh-baked bread, and a green juice for extra oomph. It's stacked with Brazilian fare, like a fresh açaí bowl or bolo de milho fofinho, which is corn cake.
Today you'll head east, towards the massive Avenida Paulista. You'll get to more boutique commercial areas later in the weekend, but you can't miss this mall-lined, museum-dense street that itself houses more than 200,000 residents. You owe it to yourself to experience the workday bustle of this avenue.
Afternoon
Before lunch, spend a couple hours at the Museum of Art São Paulo, or MASP (admission is R$35). And spend few minutes ogling the building itself, which was designed by famous Brazilian architect Lina Bo Bardi. Her glass-and-concrete design suspends the structure in the air with two red beams, allowing pedestrians to pass beneath. The museum's impressive European, Brazilian, and African art collections are on permanent open-air display, while temporary exhibitions take on many mediums and eras.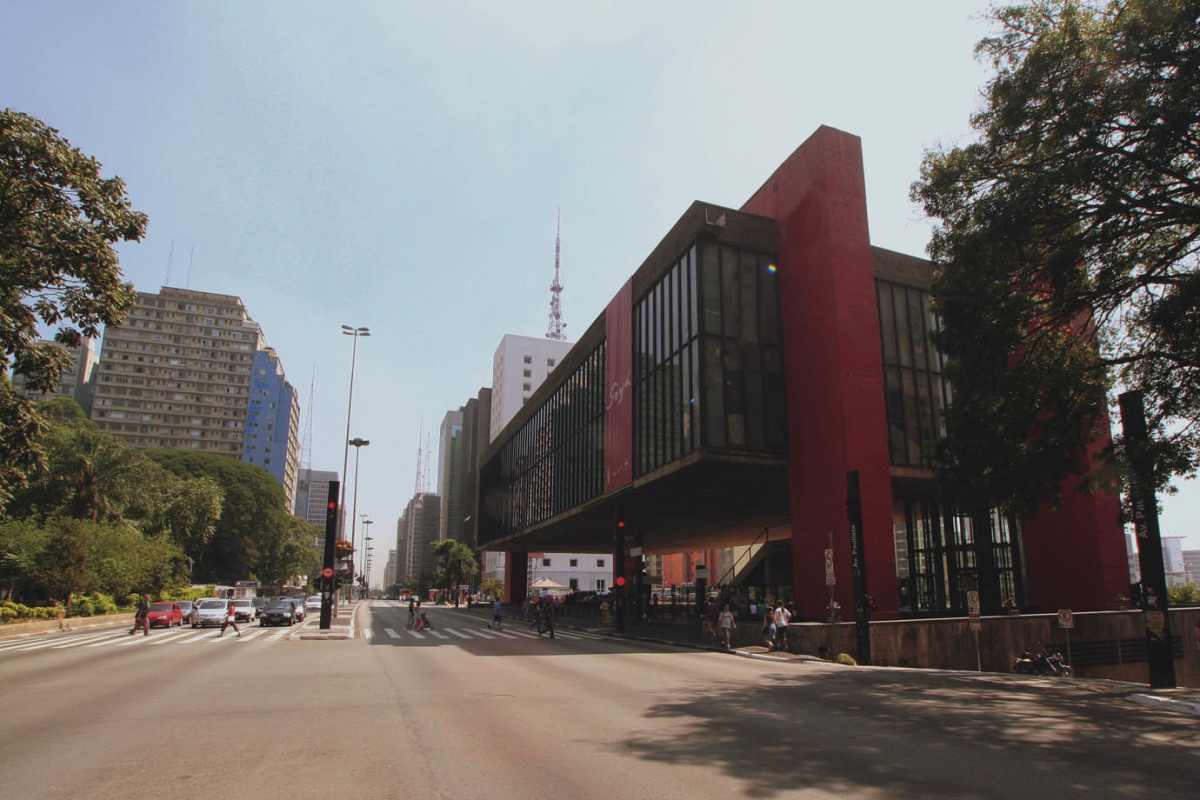 Head to the nearby Instituto Moreira Salles (free admission), which exhibits Brazilian photography, music, literature, and iconography. Before going upstairs for the art, settle in for a cozy but bustling lunch at Balaio IMS at the ground level. Michelin-starred chef Rodrigo Oliveira serves up elevated Brazilian dishes like tapioca cubes, chicken in a manioc purée, and a fish caldeirada.
Evening
Visit Peixaria Mitsugi after 8 p.m. for dinner. It's a chop shop by day and sometimes turns into a makeshift bar and dance floor late in the night. (Seriously.) You're here for a freshly caught dinner, though, and it'll seem as if you're in Tokyo. Brazil has the highest population of Japanese people outside Japan, as well as a booming fishing industry. It's a perfect recipe for sushi, and Mitsugi has the best.
End the night with craft cocktails and low-light lounging at SubAstor in Vila Madalena. Try the Cabuya, which is a blend of tequila and melon gazpacho.
Saturday
Morning
Begin the day by walking through the graffiti-adorned alleys of Beco do Batman, on the border of Pinheiros and Vila Madalena. Why the weird name? Because one of the houses in the alley has the Bat signal in its window—so look up. You'll notice jaw-dropping street art all around São Paulo, but this mini-maze is the most famous among visitors. Walk over to Lá da Venda after 10 a.m. for a late-morning fresh-baked breakfast.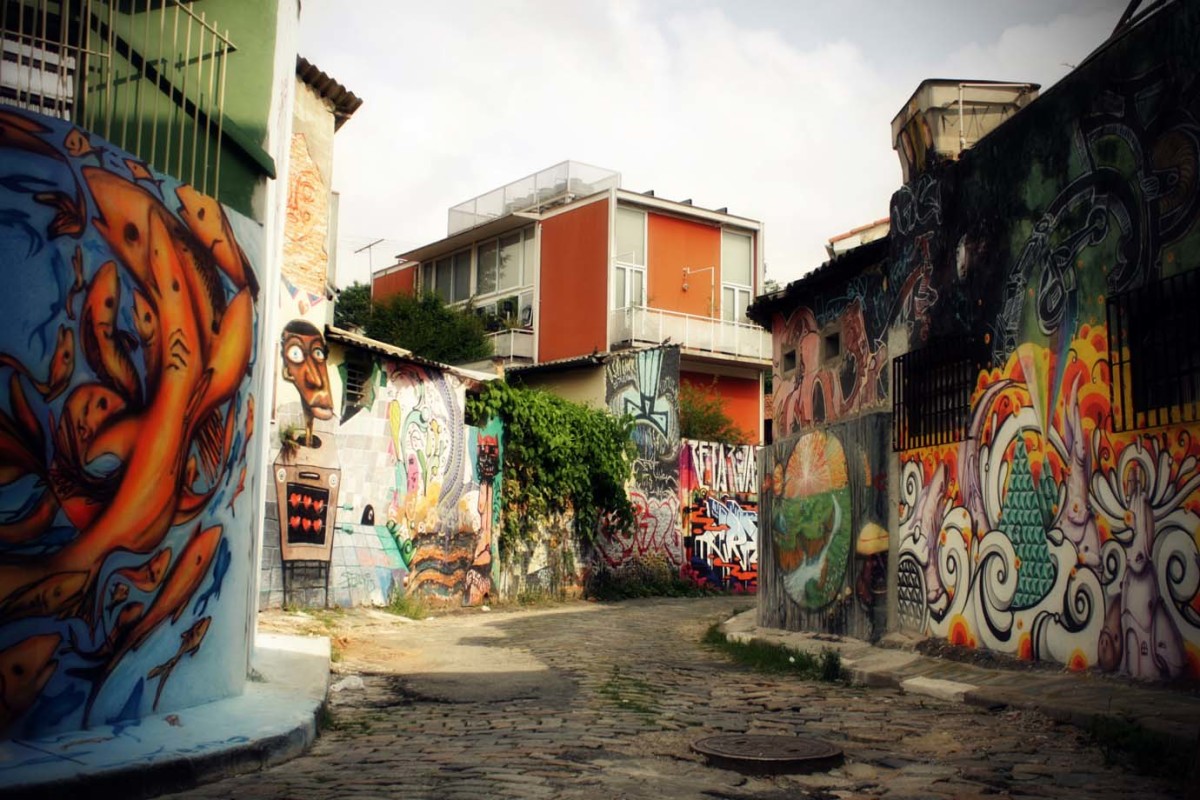 Afternoon
Explore the side streets of Vila Madalena—and put your calves to work, since it's largely on an incline. Need a haircut? It's affordable and reliable to dust off at Barbearia 9 de Julho. Want some new duds? Head to Linoleum and Storvo. If you've got the energy for an hour round-trip on foot, meander all the way up to Praça do Sol—that's "sunset square"—for a stunning panoramic view of the city. It's endless, and humbling—high-rises for miles. You can time this visit for sunset (since it's named for that occasion), but per this agenda, it's more important that you see the view at all.
You can hike back if you want, or summon a car to Pita in Pinheiros, for high-end (but reasonably priced! and low key!) Mediterranean eats. Get the lamb wrap. Or don't. It's all divine.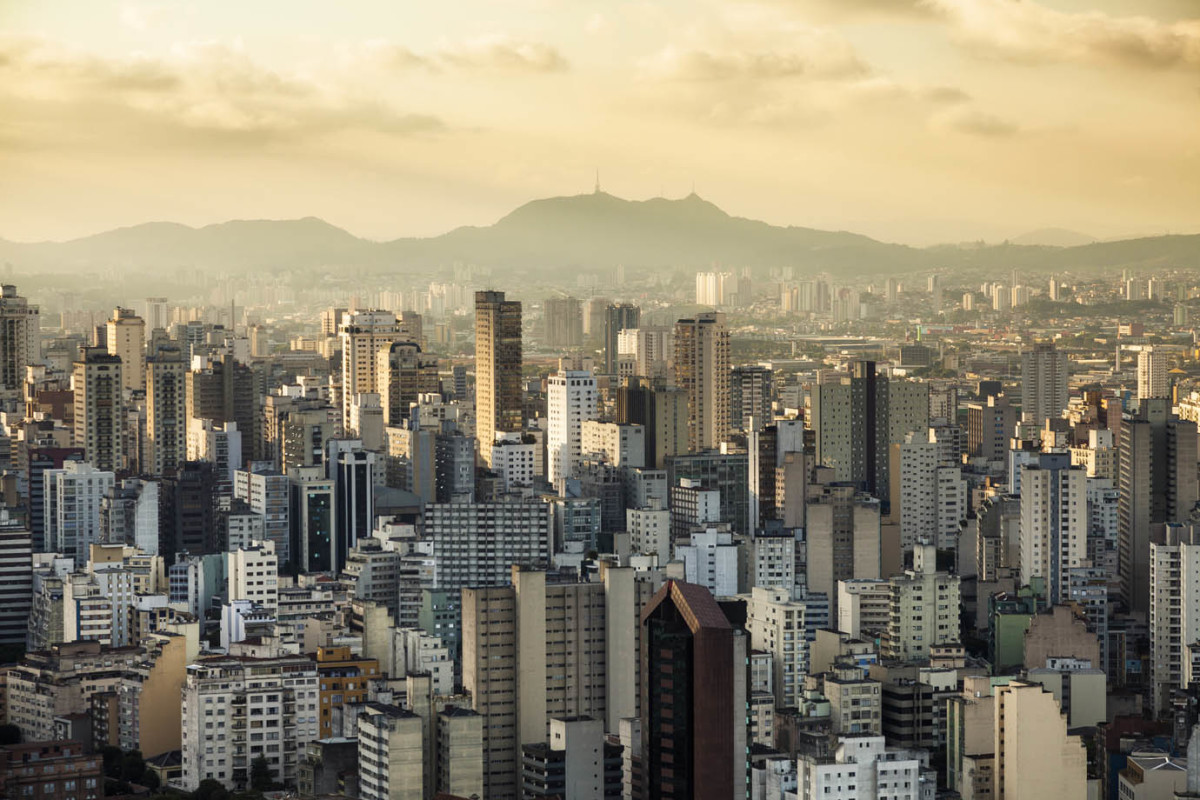 Evening
Warm up for dinner with cocktails and craft brews at Pitico (which is also a Mediterranean restaurant, should you be craving more falafel). A five-minute walk takes you to the main course: Fitó serves fresh Brazilian fare with a presentation as lively as its flavor palate. Plan on sharing plates with your date—don't double up—and work your way through their cachaça menu, or just get some in a fresh caipirinha. For dessert, double up again, and share: It's the flan de coco and chocolate cake.
You should be plenty liquored up and satiated by now, but if you've got a second wind, let it take you to nearby for nightcaps (and bar food, if you've got room). It's a clothing store, it's a bar, it's got fried food, it's… inexplicably Paulista.
Sunday
Morning
Sundays are for snoozing, so sleep in, grab some coffee, and steadily make your way to Carlota in Higienópolis, which opens at noon. The Brazilian bistro serves all kinds of fresh meats—fish, fowl, and farmed.
Afternoon
You're too close to Praça do Buenos Aires to skip it, so burn those breakfast calories with fawning stroll through the sculptures and greenery. The most famous sculpture is the white marble "Mãe" ("Mother"), by Caetano Fraccaroli. She swaddles her child and towers over the mirror pool at her feet.
To do your own towering, go to Esther Rooftop nearby for an afternoon cocktail. It's more about the view, but it's not not about the wines. Raise your glasses as you marvel again at the harmonious monstrosity of a city that sprawls below you. This is what São Paulo is about: Becoming part of the rhythm—the restaurants, the bars, the traffic—but also pulling oneself back, to reflect on it all. Appreciate its size, and better understand yours.
So! Let's go to Parque Ibirapuera to lazily pass the rest of the day, and to put it all in perspective. Ibirapuera is the "Central Park" of São Paulo, with lakes and footbridges, war memorials, running paths, and even the city's Modern Art Museum.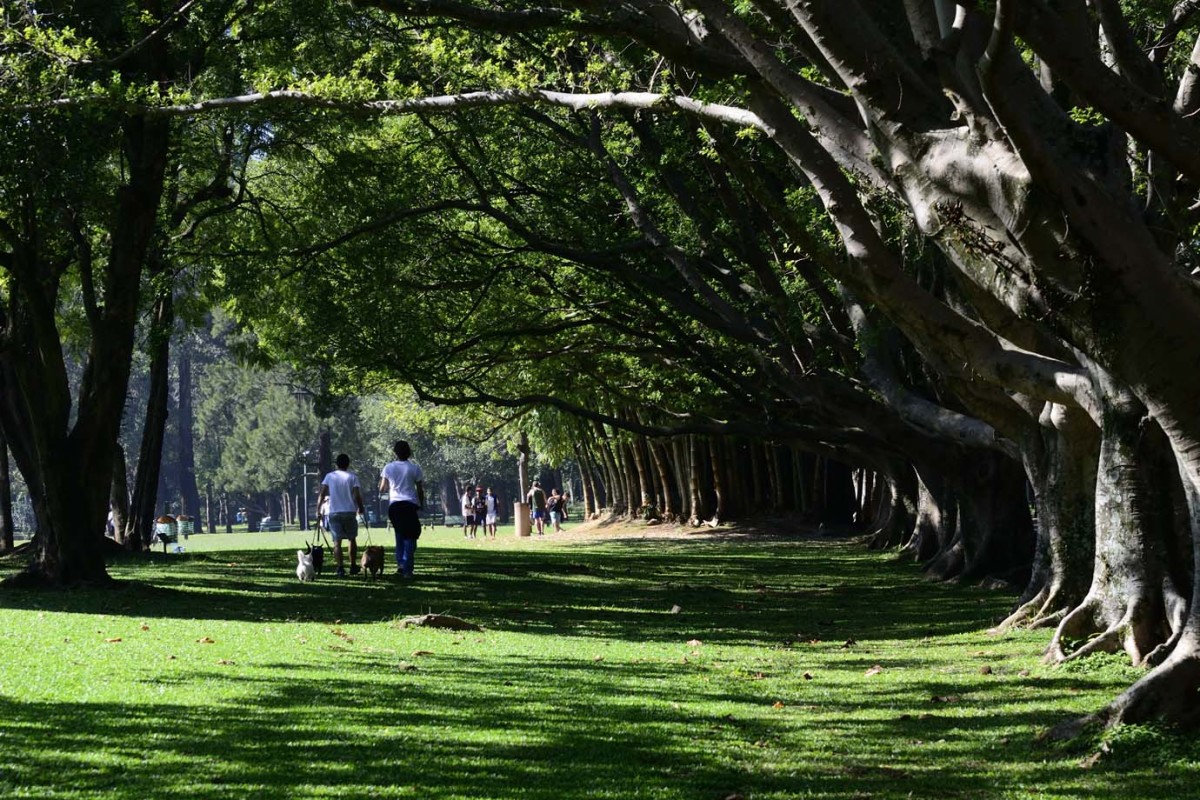 Evening
Go back towards Avenida Paulista and hit the Spot (it's literally called that) for fresh tilapia or steak in a sophisticated and warmly lit dining room. You'll love the illuminated fountain visible from the restaurant's windowed walls, and the cocktail menu that competes with the others you've conquered.
Monday
Morning
If you have a late-afternoon or evening flight, then spend the late morning near Rua Oscar Freire, in Jardins. Rua Oscar Freire is notoriously the "street of high-end boutiques." You can top off your Versace collection if you need to, but there's plenty of window-shopping for any budget. Get some crispy menswear essentials at Cotton Project, or stop into the Havaianas store for a very Brazilian souvenir. Then, finish everything—the entire visit, that is—with liquid dessert: fresh hot cocoa from Brazilian chocolatier Kopenhagen.