Azul Cargo Express created an automatic order picking system. Azul Cargo Express Locker consists of a set of automatic lockers that seek to make it even easier for customers to receive cargo. With lockers, the company hopes to optimize operating costs and provide convenience, speed and ease to its consumers at no additional cost.
How it works: buying at one of the partner sites or at one of the Azul Cargo Express stores, the customer can request delivery of the product at home, during business hours, or through the lockers. If the option is one of the company's automatic lockers, the consumer will receive a code as soon as their products are placed in the locker. After receiving notification via email or text message, the customer will have up to 48 hours to pick up the goods using a code or QR Code.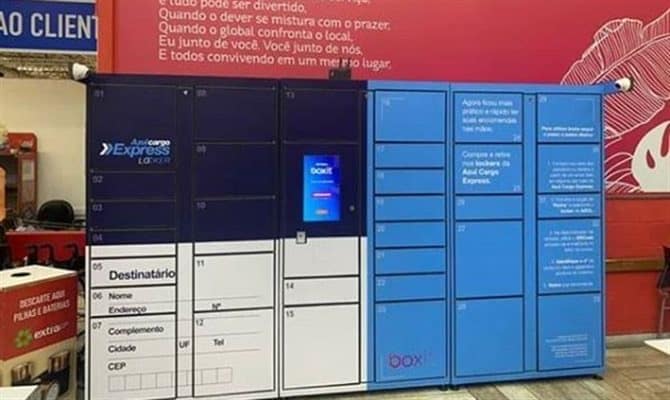 "In addition to increasing the capillarity of our network, lockers become yet another option for customers to take orders, who will be able to go to smart cabinets and pick up their goods during non-business hours. This new system is also extremely safe and self-sustaining from a service point of view. Between a purchase at the market, a visit to the pharmacy or a car supply at the gas station, our customers will have the ease and convenience of using our cabinets to collect their products in different locations in the country ", details the director of Azul Cargo Express, Izabel Reis .
At the beginning of the month, the first locker of the new system started working in a supermarket in Jaguaré, a neighborhood on the west side of the city of São Paulo. The expectation is to expand the service to other regions of São Paulo, expanding Azul Cargo Express smart cabinets to all Brazilian capitals by the end of this year.