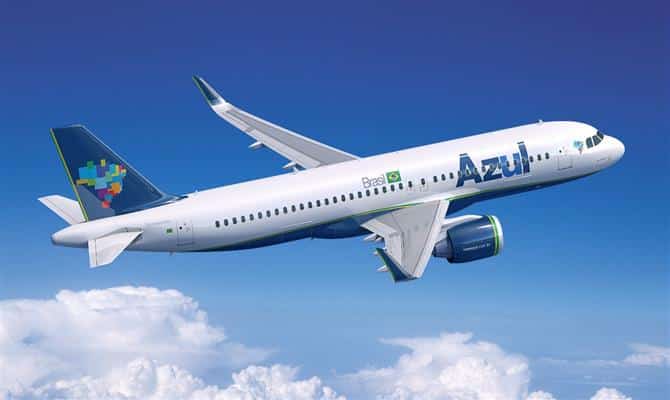 Azul Airlines ended the second quarter of 2020 with R$ 2.3 billion in cash, including cash equivalents, short-term investments, and receivables. The amount is slightly above the R$ 2.2 billion registered in the first three months of the year and above the R$ 2 billion projected for the period.
The company had also estimated a daily cash burn between R$ 3 million and R$ 4 million in May and June but ended up increasing its position in the same period.
Projections for the remainder of the year are R$ 3 million per day in cash burn, without debt amortization, resulting from ongoing negotiations with its financial partners.
"Additionally, the company's projections demonstrate a position of liquidity robust enough until the end of 2021, even without a capital increase, mainly due to the progress in its negotiations with crew, banks, and lessors, in addition to the faster than anticipated recovery capacity and demand ", Azul registers to its investors. "However, since the visibility of demand recovery is still uncertain, the company intends to raise funds at an opportune time to increase its liquidity cushion."
Azul's CFO, Alex Malfitani, thanks to the support of partners and crew in this, which is the most challenging period in the history of Brazilian aviation, due to the coronavirus pandemic.
"Thanks to them, we were able to increase the company's cash position in the second quarter of the year, which was undoubtedly the most challenging in the history of the aviation industry," says Malfitani. "Azul's recovery plan is being successful. We have been able to satisfy our need for short-term liquidity, and we are confident in our ability to weather this crisis and restore our position as one of the most profitable airlines in the region," concludes the director financial.
Azul will release the full balance sheet for the second quarter of this year on August 13. In the first quarter, the company recorded a loss of R $ 6.13 billion, reversing the profit reported a year earlier.