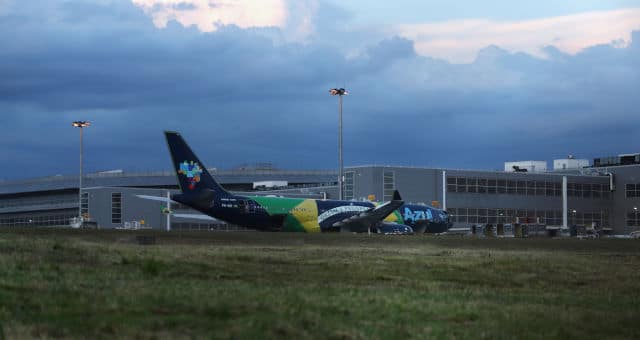 The airline Azul said on Thursday that it will maintain three international flights a week to Europe and the United States from Campinas (SP), marking a gradual resumption of operations abroad, amid the coronavirus pandemic.
In a statement, the company said it will have a weekly flight to Lisbon (Portugal) and another to Orlando (United States), between April and May.
For Fort Lauderdale (USA), the company will have a weekly frequency this month and, starting in May, two weekly frequencies.
"The company's effort to guarantee these international routes allows the transportation of important cargo, such as medicines and equipment, in addition to the transit of customers who need to travel," said Azul.
The company also stated that it has reinforced the cleaning of all aircraft on each flight and used bactericidal decontaminants that eliminate the COVID-19 virus in 99.99% of cases. Passengers will have at their disposal kits with gloves, alcohol gel, and a wet wipe.