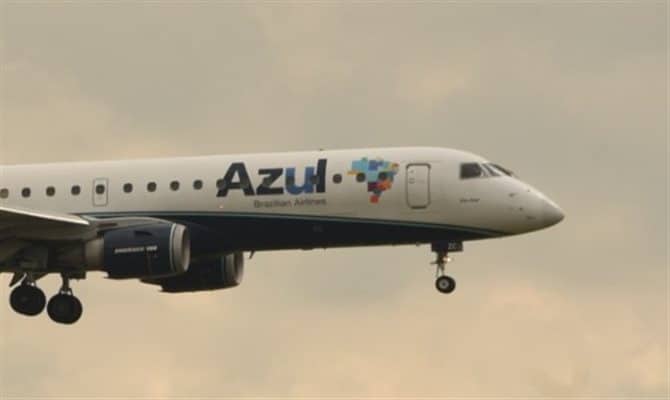 Azul Airlines has hired a team of consultants to support its initiatives to minimize the impact of the COVID-19 crisis, which will also help the company to strengthen and prepare for the new economic environment after the end of the pandemic.
The engagement of the consultants, according to Azul, is consistent with the measures already disclosed, which include the reduction of the network, salary cuts and the launch of an unpaid leave program, with the participation of more than ten thousand crew members, as well as suspension of aircraft deliveries in 2020.
The company chose Galeazzi & Associados, a business consulting company, which had already been working on the development of a strategic growth plan for Azul Cargo Express, Azul's cargo unit.
To support Azul's fleet plan strategy and its relationship with aircraft manufacturers and leasing companies, the company hired Plane View Partners, aviation consultants. The law firms Pinheiro Neto and TWK will assist Azul in business negotiations.
Plane View Partners
Plane View Partners crafts bespoke solutions together with their clients to address their most critical business needs, including Product Strategy and Development, Commercial Strategy, Fleet Strategy, Fleet Acquisitions and Financing, Fleet Management, Leasing, Aircraft / Portfolio Diligence, M&A Support, Strategic Planning, and Market Forecasts.
They advise Investors, OEMs, Airlines, Lessors, Service Providers, and Innovators always in strict confidence.
The team offers practical advice rooted in firsthand industry knowledge to deliver actionable solutions.
"PVP combines senior industry executives from the leasing, OEM, airline and MRO communities, with experienced aviation consultants to deliver objective and actionable advice. Our consultants bring structure, process and analytical rigor to drive value creation."