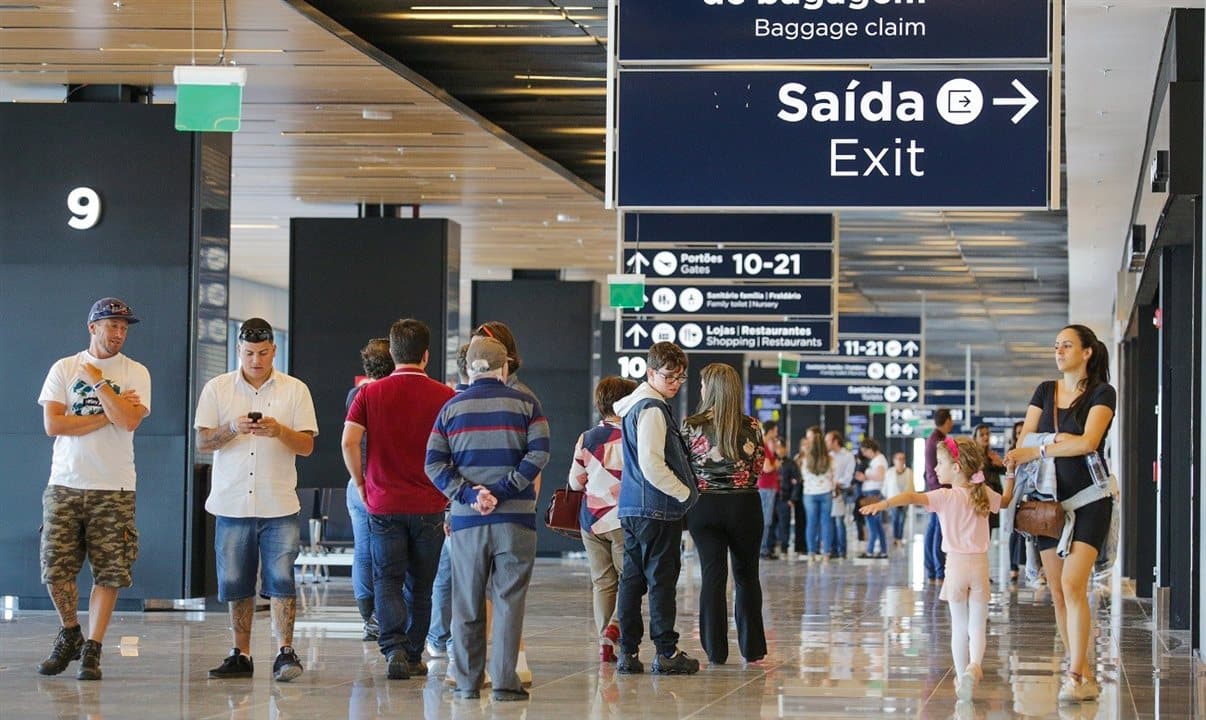 Florianópolis International Airport will be the first in Brazil to carry out coronavirus tests on passengers. The initiative is from the City of Florianópolis in partnership with Floripa Airport, the airport's concessionaire, and is focused on testing symptomatic passengers who disembark at the airport. The testing begins on Thursday (16).
Since March 21, all people arriving at Florianópolis International Airport have passed through a sanitary barrier, with a temperature check and a questionnaire about their health status.
Those with symptoms for COVID-19 are seen, evaluated, and instructed to maintain isolation. As of this week, symptomatic passengers will also be tested, at the airport itself, for coronavirus.
The tests were purchased by the city and will be made by the team of the Municipal Health Surveillance. Floripa Airport will provide all the infrastructure for the tests: ambulatory for assistance and collection of exam; minibar for storing tests and groups; and at each test, the airport cleaning team disinfects the entire space used.
Currently, approximately 300 passengers per day disembark at Florianópolis International Airport.
Floripa Airport
Floripa Airport is 100% owned by Zurich Airport, a Swiss company that brings to Brazil all its know-how in airport management with a high standard of quality, and carries out our operations combining Swiss efficiency with Brazilian joy in providing the best service for their customers. passengers. Their management is carried out with professionalism by dynamic, innovative people, who love what they do and work hard.
On January 3, 2018, Floripa Airport took over the operation of Florianópolis International Airport. And the starting point was at the current terminal where it invested R $ 5 million in improvements to improve efficiency and comfort.
Zurich Airport currently operates 9 airports worldwide. In addition to Zurich airport, the company concentrates its investments in Latin America, where it operates in the airports of Bogotá, Curaçao, Florianópolis, Vitória, Macaé, Belo Horizonte and the airports of Iquique and Antofagasta, in Chile. In Belo Horizonte, the Swiss group has operated with the CCR and Infraero group the Tancredo Neves International Airport, since 2014.
Zurich Airport, Switzerland, was voted 14 times the best airport in Europe. With sumptuous architecture and at the same time functional, it receives approximately 30 million passengers per year. With three terminals, the airport has an excellent structure with luxury stores and services such as restaurants, lounges, nurseries, infirmary, panoramic terraces and VIP rooms.