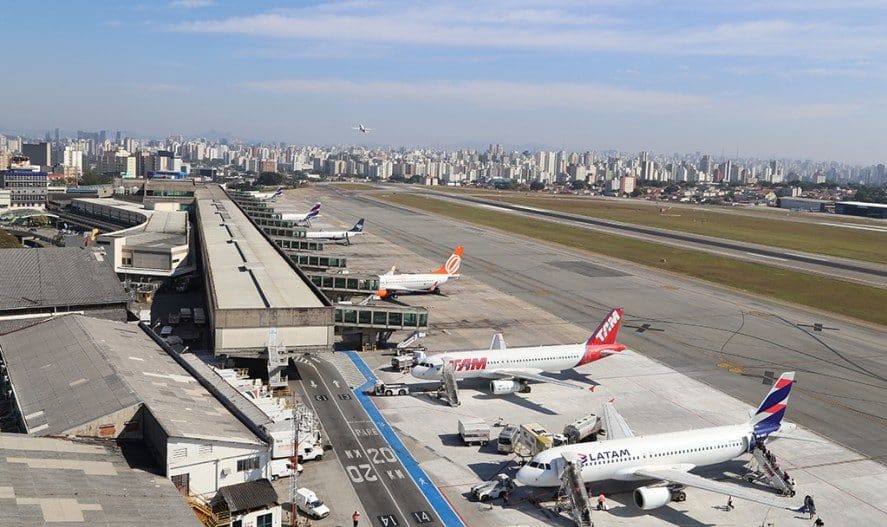 The numbers indicate that, in the last 10 years, the market has already doubled, and IATA and Boeing Brasil expect an expansion of 3.6% annually in the coming years. And who will lead this growth will be low-cost companies.
"Low-cost airlines are the engine for growth in Latin America," says Darren Hulst, Boeing's Director General of Market Analysis and Sales Support.
The expectation is high: 2,960 new planes will be needed to meet this growing demand, with 1,160 of these going to fleet renewal and 1,800 to expand, more than half of a $ 500 billion market potential.
And in the wake of low costs, Boeing estimates that 90% of this demand will be for narrowbody aircraft like its 737 or Airbus A320.
Widebody fuselage jets will be in great demand as connections over 5,000 km away are made between major cities.
Perspectives are good but not all flowers
Darren points out that aviation in Brazil is expected to grow by 4 to 5 percent next year as the economy picks up and seating capacity returns.
With this growth Brazil will easily pass Japan, becoming the fifth largest civil aviation market in the world.
On the other hand, the executive points to the capacity lost with the departure of Avianca Brasil, which had 13% of the market, and with GOL's slowdown, which has 14% of the fleet stopped between 737 grounded MAX and 737 NG undergoing unforeseen maintenance. from the pickle fork.
"In the last ten years Brazil has grown faster than the rest of Latin America. And 2020 aims to be even better, because we will have this capacity back with other airlines, "says Darren.
Boeing also expects the 737 MAX to return to sales in Latin America. The aircraft had its orders limited by former operators such as Aerolíneas Argentinas, Copa Airlines and GOL Linhas Aéreas.
"The market is strong and we are in constant dialogue with our customers about their needs. It's a long-term game, "concludes Darren.
With information from Industry Week.