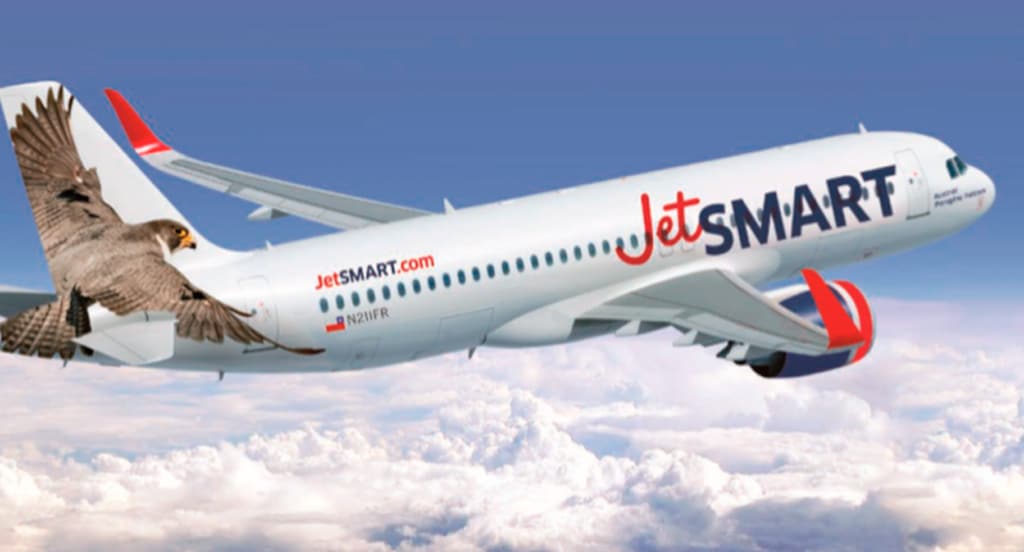 Brazil has become part of the new international routes of JetSMART, the leading ultra low cost South American airline in the region. Now local passengers will be able to travel with permanently low and nonstop prices from Santiago de Chile to Sao Paulo (SP), Salvador (BA) and Foz do Iguaçu (PR). Of these three new destinations, undoubtedly the main one is São Paulo, the country's largest financial center. The South American company expects to carry approximately 30,000 travelers on this route annually with two weekly flights. Initially, Salvador will have three weekly frequencies (Tuesdays, Fridays and Sundays) in summer and two in the rest of the year, while Foz do Iguaçu two. The company expects to transport more than 33,000 passengers to the Bahian capital and another 30,000 to Foz do Iguaçu.
"Today we announce our international routes to Brazil, one of South America's most important and dynamic markets. With the introduction of the new A320neo fleet we take another step towards fulfilling our promise that all South Americans can fly SMART . More than 400,000 passengers have tried our services on international routes and this is just the beginning. The JetSMART revolution has already arrived in Brazil operating three destinations, " says Estuardo Ortiz, CEO of JetSMART. With the arrival in the Brazilian market, JetSMART totals nine international routes, adding to the six already offered: Santiago-Buenos Aires, Santiago-Lima, Santiago-Trujillo, Santiago-Arequipa, Antofagasta-Lima and Concepción-Lima.
"We are delighted to have completed the operating permit that allows us to continue moving forward with our project in Brazil, one of the most relevant markets in the entire region. In addition, we believe that lower prices create a huge stimulus that will make Brazilians choose to travel more by plane, " says Ortiz.
Fastest Growing Airline In just three years since its founding and commencing operations in Chile, Argentina and Peru, JetSMART has been able to rapidly position itself as a relevant player in the market. It has carried more than 4 million passengers – beating all the records of the young airline market – leading the rankings of punctuality and offer of permanently low prices.
JetSMART has become an industry leader, driving inter-regional air connectivity and improving its international expansion with flights to neighboring countries. The company recently announced the arrival of the A320neo to join its fleet from the second half of this year, expanding its current number of aircraft by 55%. In addition, it became the first regular airline to decentralize its base of operations, setting up, besides Santiago, in Concepción and Antofagasta.
New, Efficient, Safe Aircraft JetSMART is an ultra-low-cost South American airline, founded by privately held Indigo Partners, which operates South America's newest Airbus fleet. It has operations in Chile, Argentina, Peru and , now, Brazil. JetSMART's goal is to provide ultra-low fares across South America with the goal of reaching 100 planes and 100 million passengers by 2026. Indigo Partners is a private investment fund with over 15 years of well-developed development experience. ultra low cost airlines worldwide. It currently has investments in Wizz Air (Europe), Volaris (Mexico) and Frontier Airlines (United States).