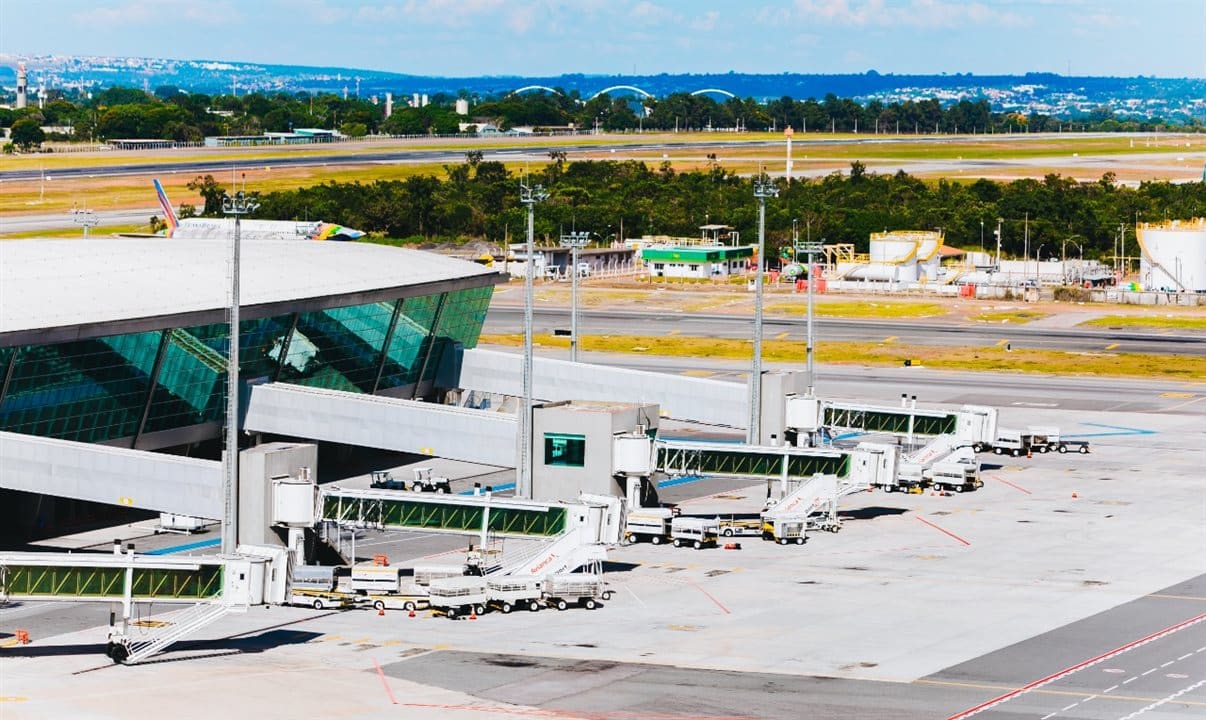 In July, air operations at Brasília Airport are being intensified with the resumption of flights and more daily frequencies. Twelve new national destinations are departing from the federal capital. The outlook is for a 640% growth compared to April, which had the worst passenger flow in the last 25 years. In May, about 58 thousand people passed through the terminal in Brasilia, 95% less than the same month in 2019, but the registered flow was 29% greater than April.
In July, the terminal will serve 35 Brazilian cities and should receive an average of 100 landings and departures per day. The amount is still far from the 380 daily flights before the pandemic. Still, it is already an essential resumption for connection and logistics in the country, says Roberto Luiz, head of air business at Inframerica. "Brasília Airport is an important connection center and has been gradually recovering movement. To receive these new frequencies, we have adopted several health protocols, such as the thermographic solution to measure the body temperature of passengers and the availability of more than 30 alcohol gel points spread over the main points of the terminal ", explained the executive.
Inframerica reopened one of its boarding rooms, the North Pier, which had been closed since April, to comply with the recommendations for social distance. The measure is necessary to avoid agglomerations at the terminal due to the intensification of operations that resumed throughout this month. With the reopening of the departure lounge, the concessionaire hopes to spread and space the flow of passengers.
Inframerica informs that the use of masks in the terminal is mandatory and that users who are not wearing the accessory may be prevented from boarding.
Check below the list of cities served with direct flights from Brasília Airport in July:
South: Curitiba, Porto Alegre and Florianópolis
Southeast: São Paulo (Congonhas), Guarulhos, Campinas, Rio de Janeiro (Santos Dumont and Galeão), Belo Horizonte, Vitória, Ribeirão Preto, São José do Rio Preto and Uberlândia
Northeast: Fortaleza, Salvador, Recife, São Luiz, Teresina, Barreiras, João Pessoa, Maceió and Natal
Midwest: Cuiabá, Goiânia and Campo Grande
North: Manaus, Santarém, Belém, Rio Branco, Macapá, Marabá, Porto-Velho, Boa Vista and Palmas and Araguaína.