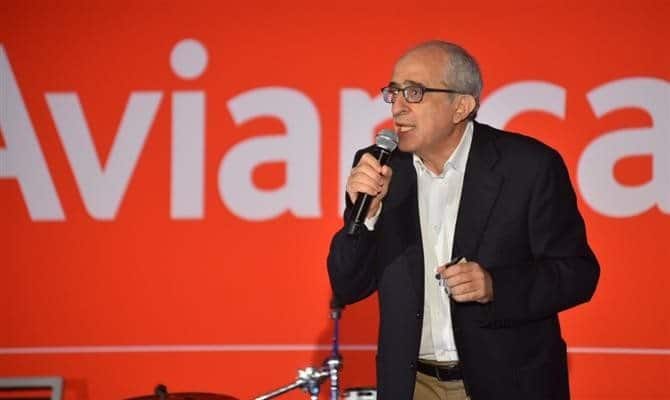 In the judicial reorganization process since December 2018, Ocean Air (better known as Avianca Brasil) filed for bankruptcy, according to the columnist Rogério Gentile. The company claimed that it was unable to pay its debts totaling approximately R $ 2.7 billion. Since May last year without flying, when Anac, for security reasons, banned the company from operating, the company's bankruptcy has was expected.
Ocean Air was founded in 1998 by businessman José Efromovich. In 2004, the Synergy Group, a shareholder in Ocean Air, bought Avianca Colombia and determined the focus on growing market share and customer experience. The current Avianca Brasil brand was only launched in 2010, a year also marked by the arrival of the first Airbus model in the fleet, when the company still had only a 2.6% share of the Brazilian market (RPK).
In 2016 the internet was implemented onboard, and the first Airbus 320neo arrived, and the share was already at 11.6%. The following year, the company's international daily operation began, with flights to Miami and New York, in the United States, and Santiago, Chile, canceled in March 2019, with the company already in judicial recovery.
Until 2009, still as Ocean Air, 31 routes were operated with 1.92 million passengers transported and 1,609 employees in the group. In the second phase, like Avianca Brasil, the company already had 65 routes, carrying 12.3 million passengers and employing 5,690 employees until last year. In 2018 Avianca Brasil reached its maximum index in the market share with 13.4%.
AVIANCA HOLDINGS
In a note, Avianca Holdings reiterated that Ocean Air was a completely independent company and that the breakdown of the Brazilian company has nothing to do with Avianca Holdings and its subsidiaries. "The existing relationship between Avianca Holdings and Oceanair was limited to contractual authorization for the use of the Avianca Brasil brand, which ended in May 2019.
"After the resumption of air operations in the region, Avianca Holdings will announce its offer of connectivity to and from Brazil, via Bogotá, according to market demand," said the Colombian conglomerate.