KLM is returning to pre-crisis levels of COVID-19 in São Paulo (GRU), with the operation of a daily flight starting on Monday (13), almost four months after having reduced it to two weekly flights between Brazil and the Netherlands. The airline also continues with four weekly flights between Amsterdam and Rio de Janeiro (GIG). The schedule will be maintained until at least the end of August.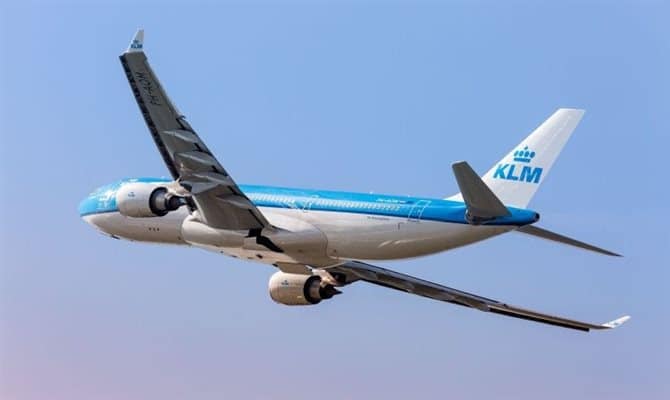 "We are the operation leader between Europe and Brazil, and having a daily operation between São Paulo and Amsterdam again is a feat that makes us proud. Even though we are increasing our flights to the level we had before the crisis, we continue to be cautious. All hygiene measures continue to be adopted on board and the ground ", says the director-general of Air France-KLM for South America, Jean-Marc Pouchol.
Air France has eight flights a week between Paris (CDG) and Brazil, five to São Paulo (GRU), and three to Rio de Janeiro (GIG). Together, the airlines combine 19 weekly flights.
The group has also excelled in the transportation of essential cargo, both in commercial operations on aircraft that combine passengers and cargo and in frequencies dedicated to this. Medical equipment, raw material for the production of medicines, pharmaceuticals, packaging, fruits, and supplies are transported.
EXPANSION
In July and August, the French airline will reach 150 destinations, while KLM will reach 120. This means that this month, the Dutch airline will offer about 80% of the usual number of European destinations and about 75% of intercontinental destinations. In August, it will be 95% and 80%, respectively. Air France, on the other hand, will have 80% of its usual air network, with the strengthening of domestic operations in the French regions, Spain, Greece, Italy, and Portugal.