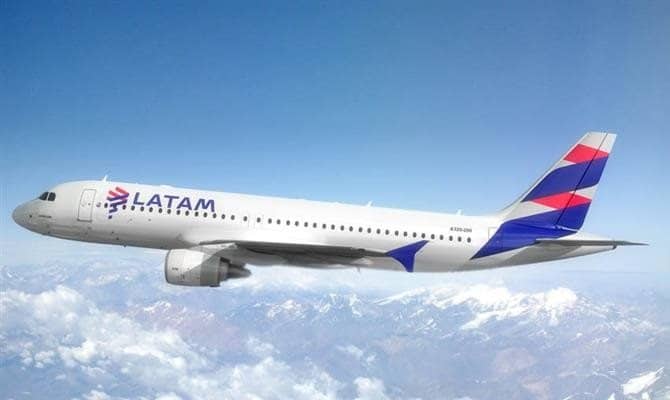 LATAM Airlines Brasil will start, as of today (9/7), the voluntary reorganization and restructuring process under the protection of Chapter 11 of the United States law, to restructure its financial liabilities and efficiently manage its local fleet, maintaining its regular operation. LATAM Airlines Group and its affiliates in Chile, Peru, Colombia, Ecuador, and the United States are already part of this process that started on May 26, 2020.
LATAM Brasil's decision is a natural move in the face of the prolongation of the Coronavirus pandemic. Given that the external environment still does not show strong signs of recovery integrating the Chapter 11 process is the best option for LATAM Airlines Brasil to have access to new sources of liquidity – DIP (Debtor-in-possession), specifically, which has already is in an advanced stage of structuring -, implementing operational and financial restructuring and strengthening its leadership position in the airline industry. "We are making this decision at this point so that the company can have access to new sources of financing. We are sure that we are moving responsibly and appropriately, as we have the challenge of transforming the company so that it adapts to the new post-pandemic reality and ensures its long-term sustainability", comments Jerome Cadier, CEO of LATAM Brasil.
"Additionally, this movement can facilitate the financing that is being negotiated with the BNDES (National Bank for Economic and Social Development), in addition to offering a safer option to the Bank, since the DIP (Debtor-in-possession) has priority concerning other company liabilities," he concludes. It is important to note that the Chapter 11 process is very different from the judicial recovery of Brazilian law – it is a known, predictable process and used by notable companies in the global airline industry that have already gone through Chapter 11 in their history. Chapter 11 in the United States is the best way forward to achieve the LATAM Airlines Group's objectives and fulfill its obligations. At the same time, the company comprehensively manages its fleet and addresses its debts.
COMPANY WILL FOLLOW OPERATING NORMALLY
LATAM Airlines Brasil is committed to preserving business continuity as it reorganizes – especially about employees, customers, suppliers, business partners, and local communities. As confirmed by the American Court:
LATAM Airlines Brasil will continue to operate its passenger and cargo flights, as are the operations of LATAM Group affiliates that have already entered Chapter 11 on May 26, 2020.
All current and future airline tickets, travel vouchers, points, refunds, and benefits of the LATAM Pass program will be respected, as well as the flexibility policies and other rules in force.
Employees will continue to be paid and receive the benefits provided for in their respective employment contracts.
Suppliers will receive appropriate treatment under the applicable rules, which does not impact the payment for materials and services delivered from July 9, 2020, and throughout this process.
Suppliers will receive appropriate treatment following applicable rules. Payments for materials and services delivered as of July 9, 2020, and throughout this process will typically flow in terms of what is defined in the reorganization records.
Travel agencies and other business partners will not experience interruptions in their interactions with the LATAM Airlines Group. Additional information on Chapter 11 of the LATAM Airlines Group The LATAM Airlines Group and its affiliates understand that their employees, their families, suppliers, and customers will have many questions. Although it may not have all the answers at this time, the LATAM Group remains guided by transparency in all its interactions.