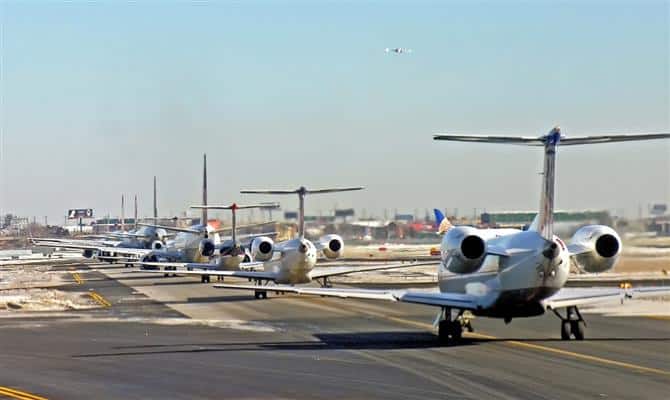 Recent analysis by Forward Keys reveals that the new coronavirus crisis has left the aviation industry collapsing. This week, from March 30 to April 5, the seating capacity of international airlines dropped to just 23% from what it was in the first week of April last year. Only ten million seats were still in operation to facilitate essential travel, compared to 44.2 million in the same period in 2019.
Considering the first quarter of the year, airline seating capacity fell 9.4% compared to the first quarter of 2019 – 482 million were in service, compared with 532 million last year. In early January, capacity was slightly above 2019, however, it started to drop during the last week, when the Chinese government announced restrictions on roundtrip travel. Since then, until mid-March, air capacity has dropped substantially.
The top ten carriers that still operate in the first week of April are KLM, with 800,000 seats still in service; Qatar Airways, with almost 500 thousand; and Ryanair with 400 thousand. They are followed by Delta, Air France, American Airlines, British, Wizz Air, Cathay Pacific and Jeju Air.
"Governments have closed entire countries and, in response, the airline industry has cut services significantly. It is likely that when we get to the other side of the pandemic, things will not return to the market conditions we had at the beginning of the year as easily as some people imagine. Until then, several companies may have gone bankrupt, consumers will lose confidence in flights and non-economic discounts will be needed to attract demand back, "points out Vice Keys Insights at Forward Keys, Olivier Ponti.