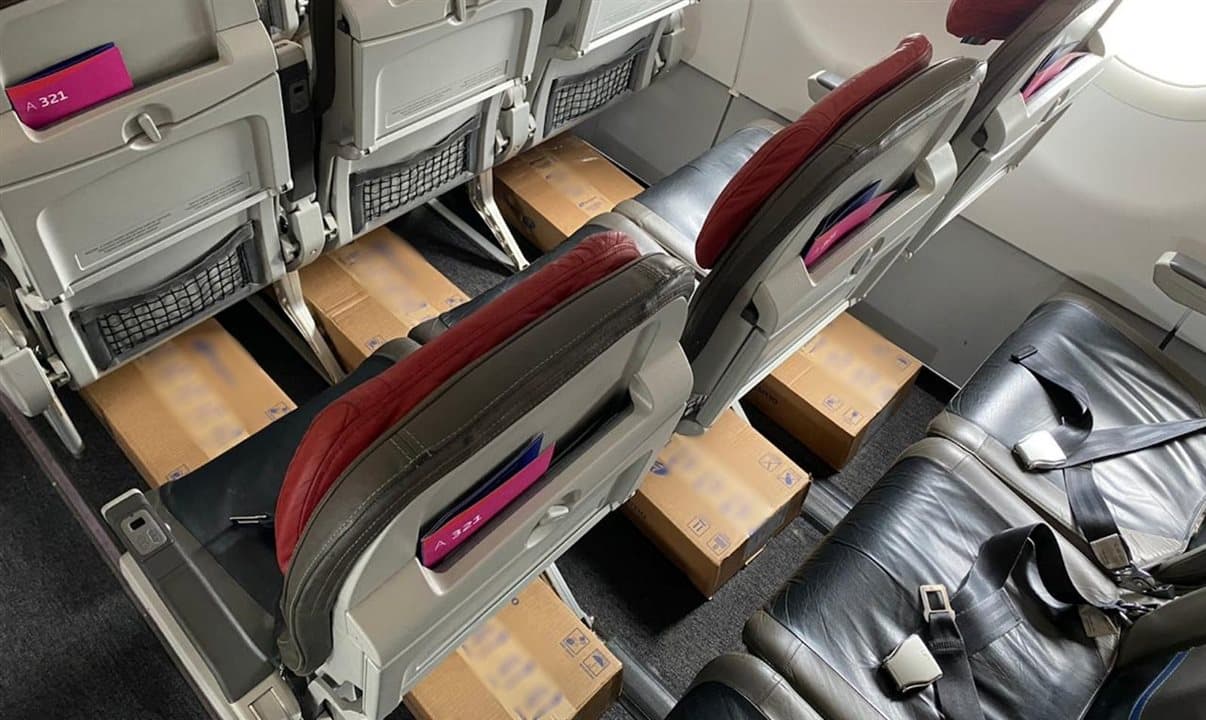 Latam Cargo Brasil carried out its first passenger flight with an exclusive cargo operation. The stretch was carried out between Guarulhos and Recife in an Airbus A321 aircraft, with 10 tons of medicines. The airline maintains its cargo operations and works on several fronts to operate its cargo logistics and supply essential items in Brazilian states.
"At this difficult time all over the world, our commitment to contribute to the supply of essential cargo to the population and items needed by the Brazilian states becomes even more important, so much so that our air network has been redesigned considering these cargo needs. We continue to work strongly in this direction, including operating with larger aircraft and innovating in our operation with the use of passenger aircraft adapted for the exclusive transportation of cargo, optimizing the fleet and expanding our cargo transportation capacity in the country "stated the director of Latam Cargo Brasil, Diogo Elias.
Latam Cargo's operation in the Brazilian domestic market has three Boeing 767F aircraft, which accommodate up to 50 tons of cargo individually, in addition to transportation on passenger flights. Destinations such as Porto Alegre, Brasília, Recife, Belém, Fortaleza, Salvador, and Manaus are being operated with larger aircraft (wide-body) to increase the cargo transport capacity to these locations.
The company also continues to contribute to supplying Brazilian states with essential items to combat COVID-19. Besides, the company will transport 35 tons of personal protective equipment from São Paulo to Boa Vista in a cargo aircraft, such as masks, gloves and gel alcohol.
The company also transported, on Thursday (02), 52 tons of soap from São Paulo to Belém, a cargo that was delivered directly to the city of Paraupebas (PA), located 709 kilometers from the state capital, allowing supply and delivery. prevention in the local community.