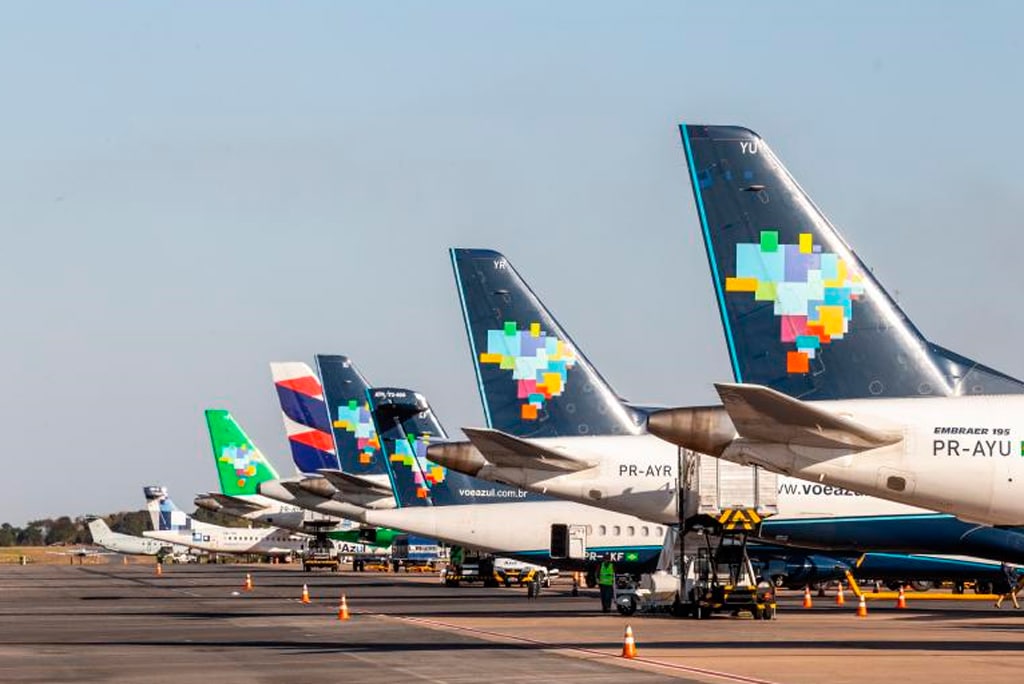 The southern city of Curitiba will gain four new daily and regular flights starting from June 11th. The capital of Paraná will have a new frequency in the markets Curitiba-Guarulhos and Curitiba-Porto Alegre and, in addition, will be connected by Azul to a new destination: Brasília, the capital of the country. All new operations will be carried out with the newly arrived aircraft from Embraer, model 195-E2, with capacity for 136 Customers. The tickets are already being marketed, as of today, on all official channels.
For Brasília, the new frequencies will have daily departures from Curitiba at 6:20 am and 6:00 pm. Return flights depart from the federal capital at 8:55 am and 8:35 pm, which will enable corporate customers, for example, to come and go on the same day. When the new flights are in operation, Azul will have, from the capital of Paraná, an average of 44 daily flights to 16 destinations, expanding the company's leadership in Curitiba in number of departures / day and cities served.
"Providing a fast and direct connection between Curitiba and Brasília is a request for the entire region of Paraná and, with the arrival of new aircraft, such as the modern and efficient Embraer E2, we will be able to meet this need. When we implement these two daily flights, in addition to expanding the number of connections to Porto Alegre and São Paulo, we will give even more options for those who want to plan their flight with us. Our wide presence in Curitiba will also support these operations, offering several connections from the capital of Paraná ", highlights John Rodgerson, president of Azul.
On board Azul's second generation E-Jets, Customers will be able to enjoy the company's famous on-board service, with snacks and drinks served at will. To make the trip even more pleasant, the seats of the plane are arranged in a 2 × 2 configuration and all seats have individual screens, which will soon have live TV, as well as wi-fi.
Connections for the new market
Cascavel, Porto Alegre, Lages, Maringá, Londrina and Campo Grande will be the main connections from Curitiba. In Brasília, Customers who are on board flights on the company's new market will have immediate connectivity to Recife and Cuiabá.