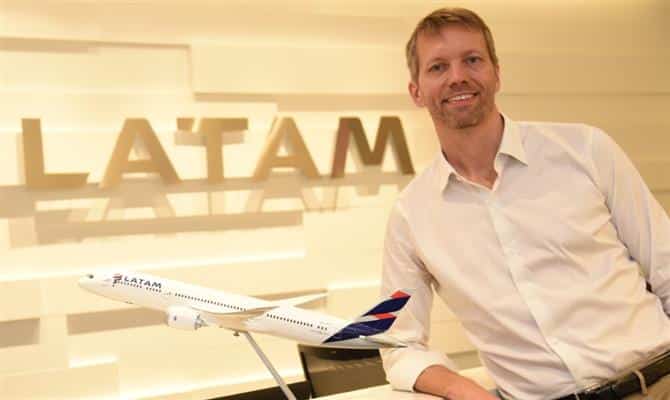 More than a decrease in the flow of flights or even a temporary halt in activities, airlines are about to experience a moment of changes that can be definitive. That is how the president of Latam Airlines, Jerome Cadier, thinks about the pandemic moment that is still a reality in the world. In a live interview given to the Folha de São Paulo newspaper, the executive stated that, as well as the reality imposed after the September 11, 2001 attacks in the United States, the current situation will generate adjustments in attendance and flight experience.
Illustrating his point of view, the president of Latam recalled that, in recent weeks, airlines from around the world have started to announce that the use of masks will become mandatory on board and during boarding. The example, according to Cadier, is just a sample of a package of measures that includes even less interaction between crew and passengers, better hygiene inside the aircraft, alternation of check-in counters, row spacing, and more.
Still considering the post-pandemic moment, the executive believes in a scenario of overcapacity and lower tariffs, all in an attempt to prevent aircraft from remaining stationary without offering a return. "There is a downward trend in prices to invite passengers to fly," he told the newspaper.
Cutting costs is another inevitable path for the sector, according to Cadier. For the leader, the reduction could come from different ways, such as tax and labor aspects, and makes a comparison between the taxes paid on fuel, remembering that São Paulo reduced the rate from 25% to 12%, but in Chile, the rate is zero. "We still pay dearly," he said.